Asia
Myanmar: Seven children killed in junta strike on village school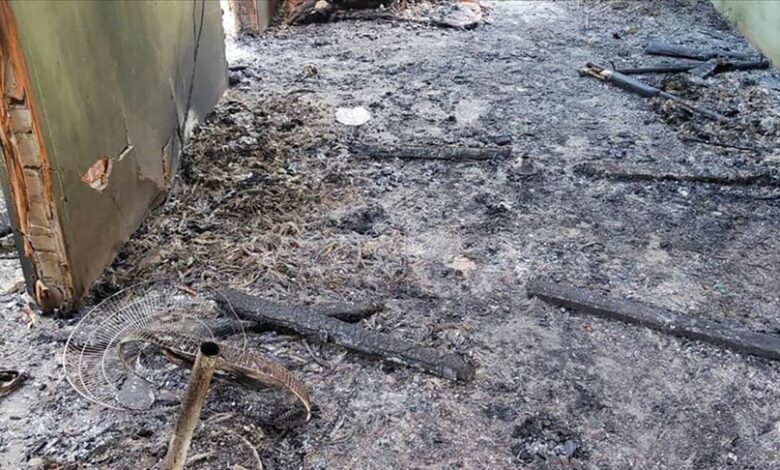 Government helicopters have struck a school in north-central Myanmar, killing at least 13 people, including seven children, in what would be the deadliest attack on children since the junta seized power last year, a school administrator and an aid worker have said.
The school administrator said she was trying to get students to safe hiding places when two of four government Mi-35 helicopters hovering north of Let Yet Kone village in Tabayin, about 110km (70 miles) north-west of Mandalay, began attacking on Friday.
She said the helicopters began firing machine guns and heavier weapons at the school, which has 240 students from kindergarten to year 8 and is located in the compound of the village's Buddhist monastery.
The UN has documented 260 attacks on schools and education personnel since military ousted the elected government of Aung San Suu Kyi in February last year, but this would be highest number of children to be killed.
"They kept shooting into the compound from the air for an hour," the administrator said. "They didn't stop even for one minute."
When the air attack stopped, she said about 80 soldiers entered the monastery compound, firing their guns at the buildings.
The soldiers then ordered everyone in the compound to come out of the buildings. The administrator said she saw about 30 students with wounds on their backs, thighs, faces and other parts of the bodies. Some students had lost limbs.
According to the Thailand-based Assistance Association for Political Prisoners, which monitors human rights in Myanmar, at least 2,298 civilians have been killed by the security forces since the army seized power last year.