Africa
Madagascar: Theatrical performance embodies Tragedy of Karbala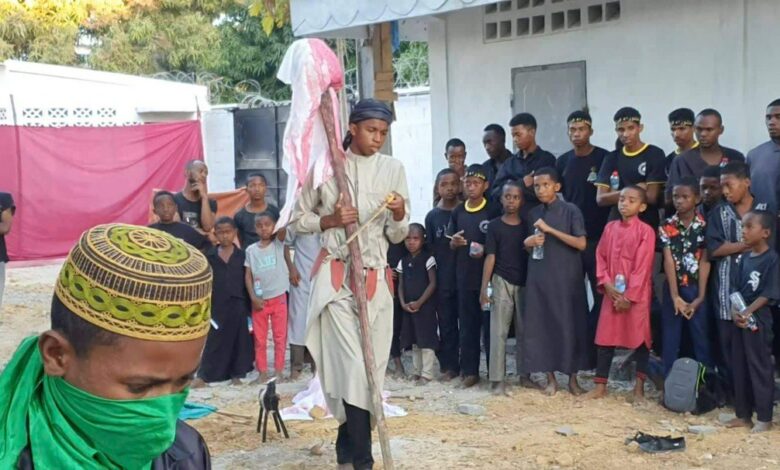 A group of followers of the Supreme Religious Authority, His Eminence, Grand Ayatollah Sayyed Sadiq al-Husseini al-Shirazi, may Allah prolong his life, staged a theatrical performance embodying the painful tragedy of al-Taff in Madagascar.
The director of the office of the Shirazi Religious Authority in Majunga, Sheikh Muhammad Radhi Wasram, said in an interview with Shia Waves News Agency, that the theatrical performance that embodies the eternal reality of al-Taff and shows the events that took place on that day was held in the office of the Ayatollah Shirazi , may Allah prolong his life, in Majunga.
He added that more than 70 Shias then moved via three large buses to Marwai, 120 km from Majunga, to revive the holy Husseini rituals, organize mourning marches, provide food and drink services to mourning crowds, and provide educational services.
It is noteworthy that the first mosque for the Shia of Ahlulbayt in the city of Murwai was built dozens of years ago, where Husseini rituals are revived.