World
Quran manuscripts exhibited in Tokyo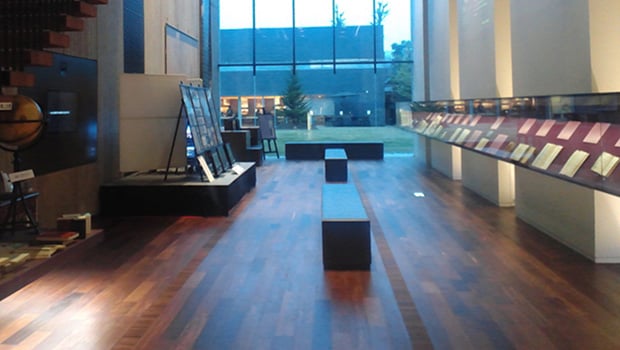 An exhibition showcasing manuscripts of the Noble Quran and the holy books of Divine religions was mounted at "Toyo Bunko" Cultural Museum in Tokyo, Japan
An exhibition showcasing manuscripts of the Noble Quran and the holy books of Divine religions was mounted at "Toyo Bunko" Cultural Museum in Tokyo, Japan.
According to reports, the exhibition also featured two centuries-old copies of the Holy Quran.
One of the copies, dating back to 600 years ago, was written in Syria and the other one, a 400-year old copy, includes a Persian translation.
New precious works with translations by figures such as William Moyer (Published in London, 1903), were also on display at the exhibition.