World
International Nonviolence Organization releases statement on the International Day of Non-violence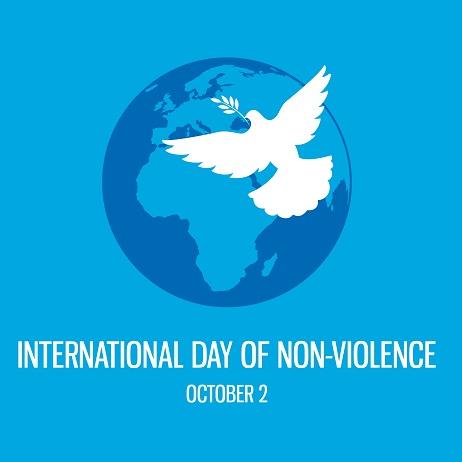 The international system, represented by the United Nations, and accompanied by dozens of human rights organizations around the world, launches the activities of the International Day of Non-Violence on the second of October, amid exacerbated feelings of concern due to the widespread and dangerous spread of armed conflicts, which has become a real threat to global peace and security.
Unfortunately, many countries, large and small alike, have fallen into military confrontations and war actions that have resulted in thousands of victims, along with great material losses, while some indicators show signs of armed confrontations that are added to what is happening, which may reach the liquidation of a world war.
At the same time, the International Non-violence Organization (Free Muslim) sees the unfortunate abandonment of major countries from their role in taming strife and conflicts, until they have become directly and indirectly involved in fueling violence.
The organization strongly calls on the entire international community to take an urgent stand to review the situation of the current decline at the humanitarian and legal levels and the resulting comprehensive damage, stressing the importance of reassessing global attitudes and trends, and searching for realistic solutions that limit rampant violence and end the ongoing conflicts capable of dealing with fatal problems.
The organization points out that dialogue and understanding are among the humane means capable of removing the specter of destruction from the land and its inhabitants.
International Nonviolence Organization
(Free Muslim)
Washington D.C.
Freemuslim.org