World
Non-Violence World Organization warns of tottering of Saudi attacks against Yemen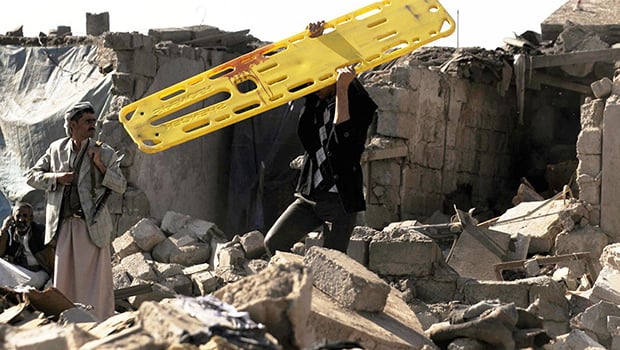 Non-Violence World Organization (The Free Muslim) has demanded the United Nations to take full legal and moral responsibility over the anti-humanitarian attacks taking place in Yemen
Non-Violence World Organization (The Free Muslim) has demanded the United Nations to take full legal and moral responsibility over the anti-humanitarian attacks taking place in Yemen.
The organization stressed the necessity of ending the war as the attacks mainly target innocent civilians amidst the silence of international community.
Since the Saudi aggression began last month, more than 600 people are estimated to have been killed. Many more have been wounded, and tens of thousands have fled the country.
Last week, UNICEF said that at least 74 children are known to have been killed and 44 children maimed since the war was launched on March 26. Meanwhile, Human rights watchdogs slammed Riyadh for its aggression on the Yemeni residential areas.