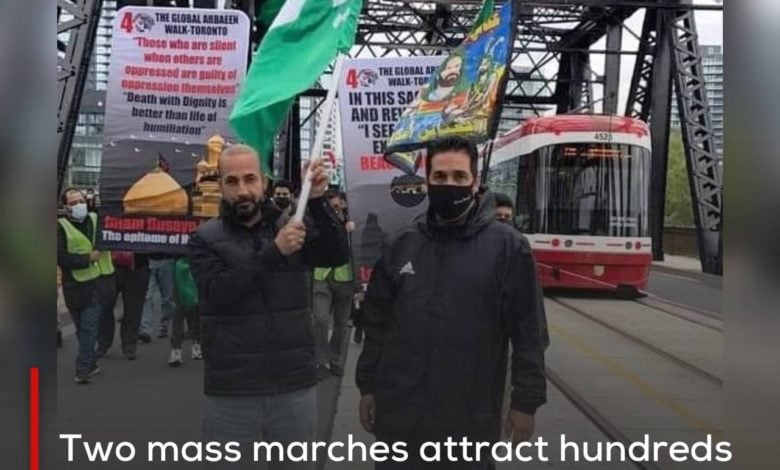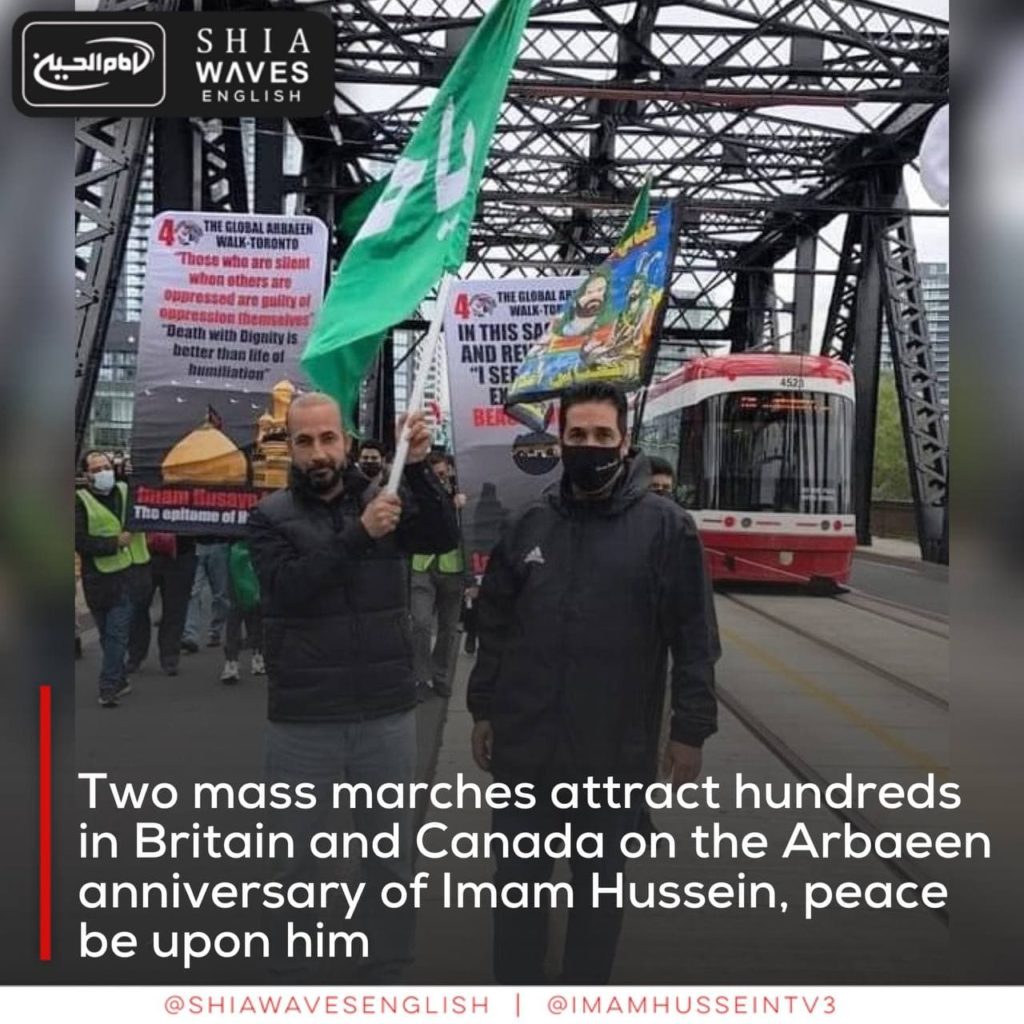 ---
On Sunday, Britain and Canada witnessed massive marches, in which the Shia communities residing there participated, in commemoration of the fortieth day following the martyrdom anniversary of Imam Hussein, peace be upon him.
Various media outlets, followed by Shia Waves, reported that an Arbaeen march took place in the British capital, London, in honor of Imam Hussein, peace be upon him.
The media outlets added that "the believers walked along Park Lane road in an event that attracted hundreds of people to commemorate the Arbaeen anniversary of the grandson of the Noble Prophet, peace be upon him and his progeny, who defended social justice and fought corruption," describing the Imam as "the leader of the seventh century AD, whose revolution continues to inspire humanity."
The participants wore black clothes and raised the banners of sadness and condolences.
In Canada, the city of Toronto witnessed, also on Sunday, a massive march and mourning activities, in which dozens of believers from the Shia communities and the country's indigenous citizens participated, in commemoration of the Arbaeen.
The mourners walked in the main streets of the city, and recalled the battle of Karbala, as well as the positions of the great lady Zainab al-Kubra, peace be upon her, in supporting the cause of her brother, the Master of Martyrs, peace be upon him.