World
U.N. urges sanctions on Myanmar army businesses, says foreign partners could be complicit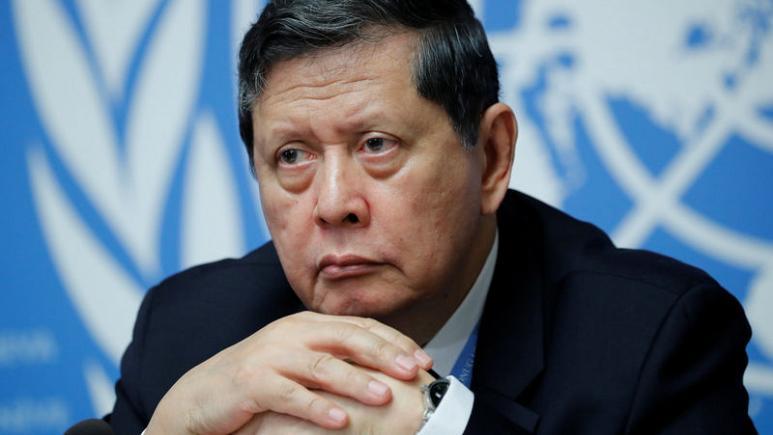 United Nations investigators urged world leaders on Monday to impose targeted financial sanctions on companies linked to the military in Myanmar, and said foreign firms doing business with
United Nations investigators urged world leaders on Monday to impose targeted financial sanctions on companies linked to the military in Myanmar, and said foreign firms doing business with them could be complicit in international crimes.
A panel of human rights experts identified scores of companies tied to the army, which controls vast swathes of Myanmar's economy through holding firms and their subsidiaries, and is accused by the U.N. of executing a campaign with "genocidal intent" against the Rohingya minority.
The investigators identified at least 59 foreign companies with some form of commercial ties to the Myanmar military, including firms from France, Belgium, Switzerland, Hong Kong and China. Of those, 15 operate joint ventures with the two military conglomerates or their subsidiaries, the report said.
Calling for the imposition of an arms embargo on the country, the investigators also named 14 companies that have sold weapons and related equipment to security forces in the country since 2016, including state-owned entities in Israel, India, South Korea, and China.
Any foreign business activity involving the army and its conglomerates "posts a high risk of contributing to, or being linked to, violations of international human rights law and international humanitarian law", the report said.
More than 730,000 Rohingya, members of a persecuted Muslim minority, fled Myanmar's Rakhine state into neighbouring Bangladesh amid a military-led crackdown in August 2017 that the U.N. and Western countries have said included mass killings and gang-rapes.