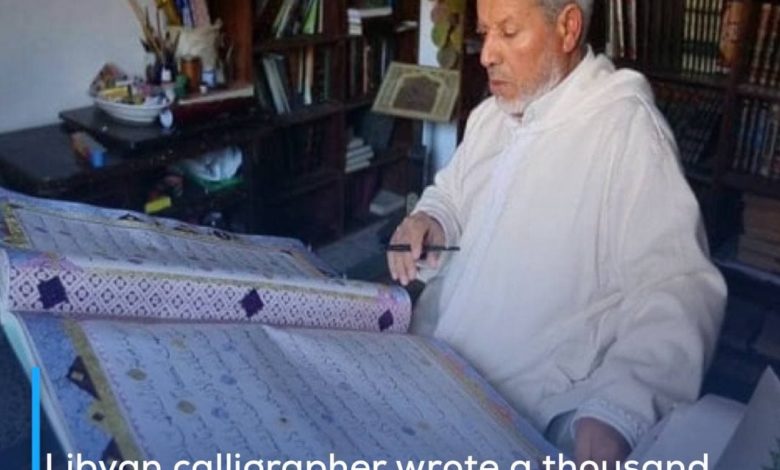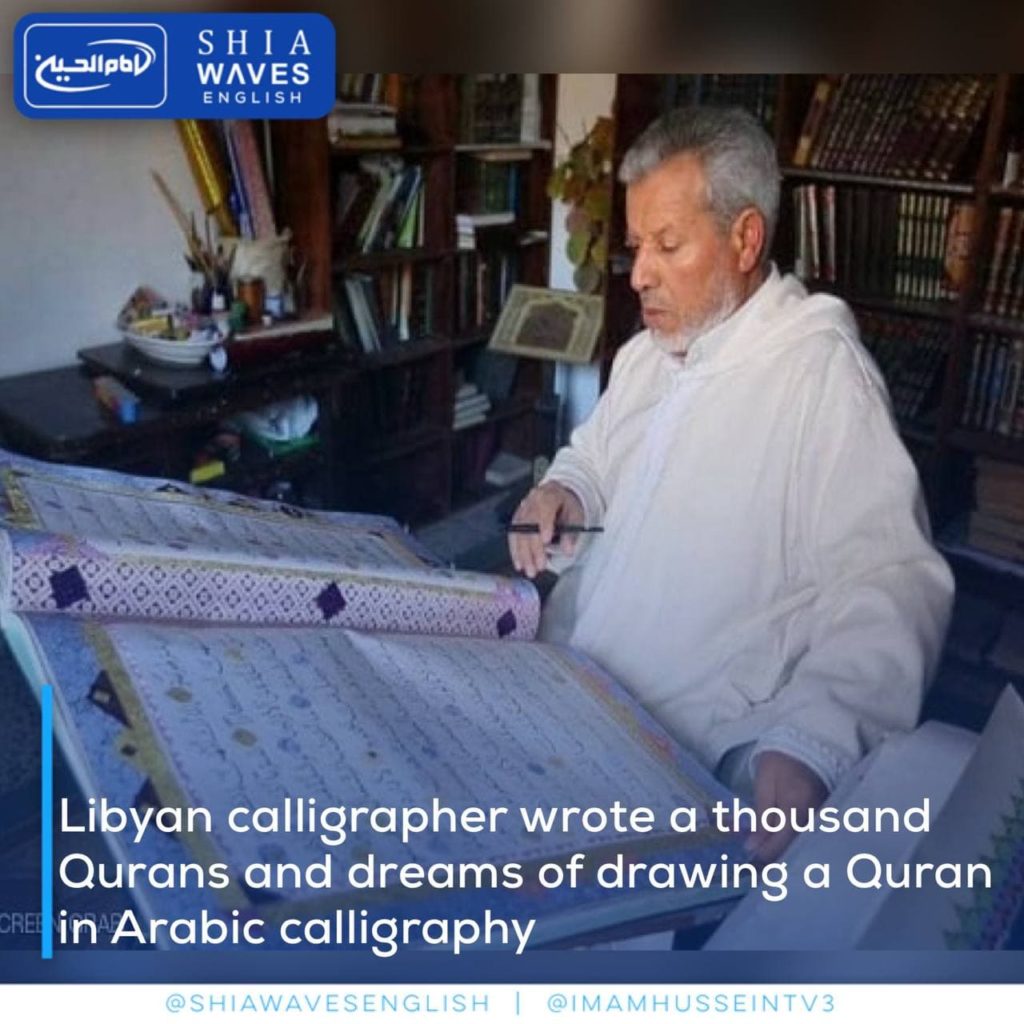 ---
The Libyan calligrapher Abd al-Salam al-Sarari wrote more than a thousand small Qurans, expressing his hope now to write a distinguished copy of the Holy Quran with the arts of Arabic calligraphy that he mastered, in order to decorate the city of Bani Walid in northwestern Libya.
Al-Sarari, from the city of Bani Walid, mastered the art of Arabic calligraphy, and became one of the most prominent calligraphers in the city. He wrote the Noble Quran in several forms, and is fascinated with Arabic calligraphy. He was influenced by a teacher who used to write lessons in a beautiful handwriting on the blackboard. This was an incentive for the Libyan student, who grew in love with Arabic calligraphy, and with the passage of time he wrote more than 1000 small Qurans that were distributed to the mosques of Bani Walid.
Due to the high costs involved, Al-Sarari called on the local authorities in the city of Bani Walid to provide him with the necessary support to complete the Quran that he wants to bear the name of the city, similar to the rest of the Libyan cities. He also appealed to businessmen and owners of public authorities to open a school to teach Arabic calligraphy in the city.
The calligrapher advised the new generations not to underestimate the talent of Arab calligraphy.