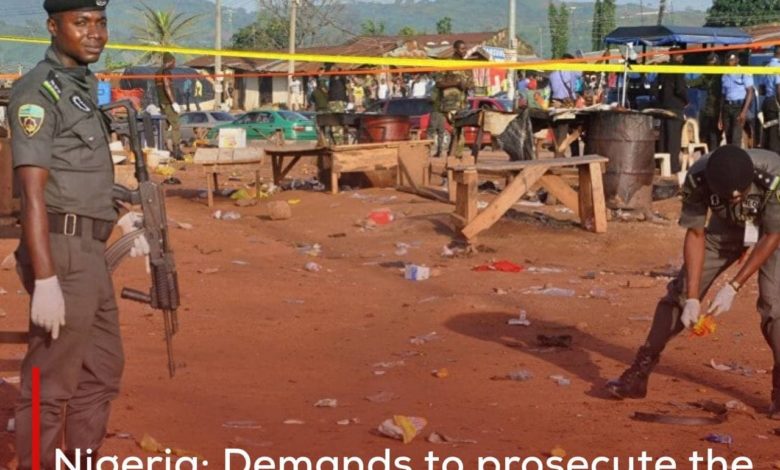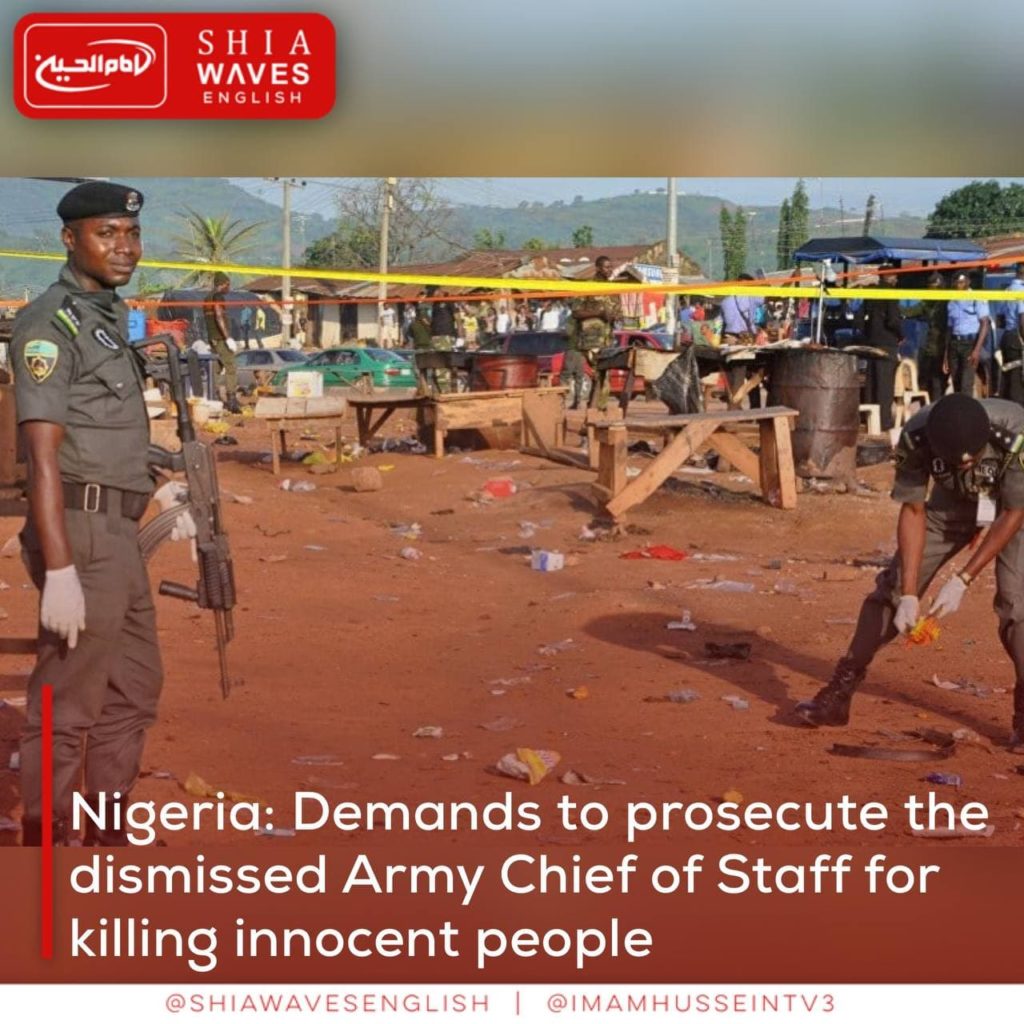 A group of Nigerian opposition figures and citizens called for an investigation into the violations committed by the former Chief of Staff of the Army Tukur Buratai against the Nigerian people, especially his massacre of 300 Shias in the Zaria region in 2015 and the massacres and violations that followed.
The group, which includes the opposition to power party (HDP), along with human rights activists, has submitted a request to the International Criminal Court to condemn the crimes committed and bring the perpetrators to justice.
The human rights activist, Digi Adyanjo, said in a press statement published by Sahara Reporters and followed by Shiawaves, "We are writing to the International Criminal Court and all lovers of democracy and human rights in the world to the immediate investigation, arrest and trial of Lieutenant General Boratay, who was just removed from his position as Chief of Staff of the Army for his crimes against humanity and the Nigerian people."
He added, "Lieutenant General Buratai has committed numerous massacres and violations against the Nigerian people, and his arrest and prosecution will act as a deterrent to members of the Nigerian armed forces and civilian collaborators with them who have participated in indiscriminate abuse and violation of the human rights of innocent citizens."
It should be noted that in 2015, Lieutenant General Boratay ordered members of the Nigerian army to kill more than 300 Nigerian Muslims, known as the Zaria massacre, and further exacerbated insecurity in Nigeria, followed by other violations prior to his dismissal from his post.