World
Indonesian scholar says Nahj-ul-Balagha is an interpretation of the Holy Quran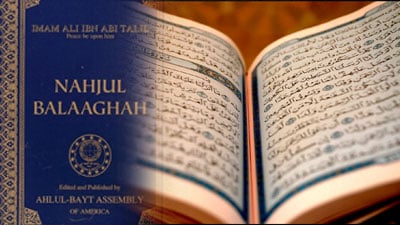 Dean of Osul Deen College of Pontianak Islamic University in Indonesia described Nahj-ul-Balaqa or Peak of Eloquence as the interpretation of the Quran.
Addressing a seminar held on "Teachings of Nahj-ul-Balaqa", the scholar added that (after the Quran) Nahj-ul-Balaqa is the best book for the Islamic Ummah in every place and time.
He noted that the book's content has profound discussions on numerous issues.
Nahj-ul-Balaqa is a collection of sermons, letters and sayings of Imam Ali, peace be upon him, compiled by Muslim scholar Sayed Radhi.
It is to mention that Nahj-ul-Balaqa contains 241 sermons, 79 letters and 480 sayings.