World
Hindu Nationalists work to convert India into Hindu country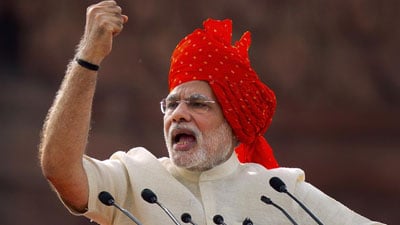 Emboldened by the rightist Hindu Prime Minister Narendra Modi, Hindu groups have been railing against other faiths in India, vowing to work on converting the whole Muslim and Christian communities within the next decade.
Hindu activist said that the Hindu wave has just begun in 10 years they will convert all Christians and Muslims. However, this move was strongly opposed by the Muslim groups in the country.
About a fifth of India's 1.27 billion people identify themselves as belonging to faiths other than Hinduism, including more than 175 million Muslims.