World
Islamabad Cultural Festival ends with presence of delegation of Imam Ali Holy Shrine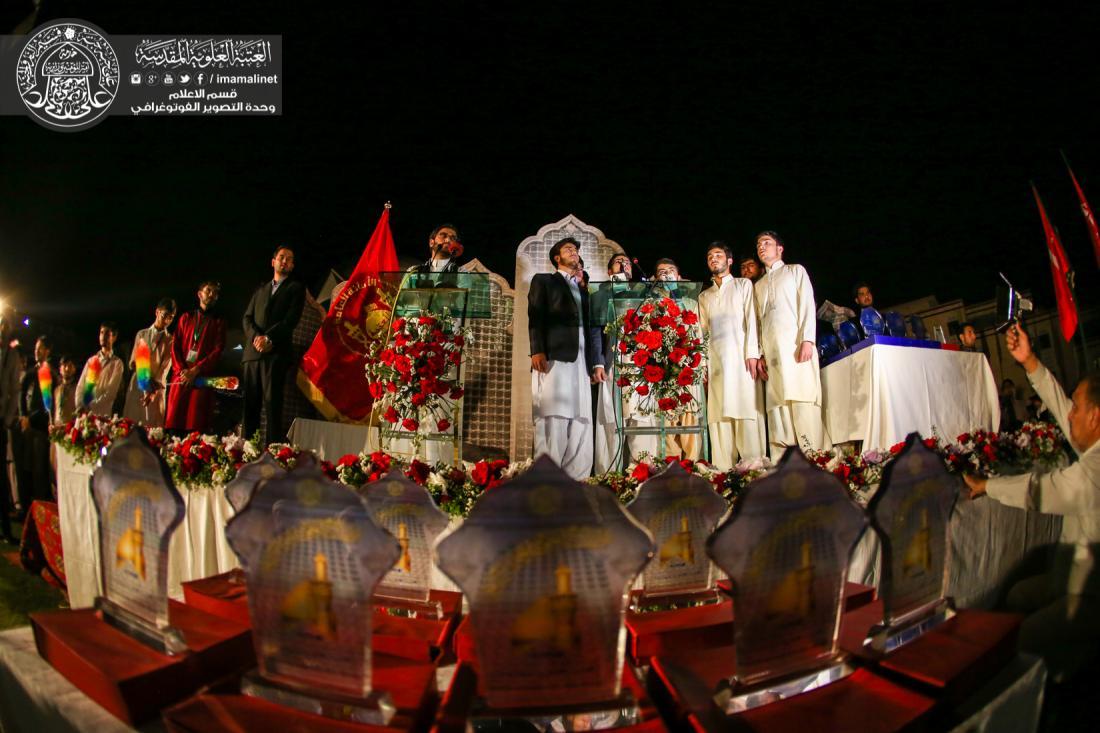 Karbala Cultural Festival were ended in the Pakistani capital Islamabad
The activities of Naseem Karbala Cultural Festival were ended in the Pakistani capital Islamabad, where Imam Ali Holy Shrine participated with an official delegation from departments of Religious Affairs, Intellectual and Cultural Affairs, Media and Public Relations.
The closing ceremony of the festival took place in the courtyard of Al-Kawthar University in the presence of representatives of the holy shrines and His Eminence Sheikh Mohsin Ali Najafi, the representative of the Supreme Religious Authority in Najaf as well as a gathering of scholars.
The ceremony began with the recitation of Quranic verses by the reader Humam al-Kadhimi from Kadhimiya Holy Shrine. Then, the speech of the festival's sponsor, Sheikh Mohsin Ali Najafi, in which he thanked all the holy shrines for their activities.
The event concluded with the honorable privilege of some elite students to wear the turban and gifts were distributed among the attendees.