World
Three police officers killed in car bomb explosion in Somali capital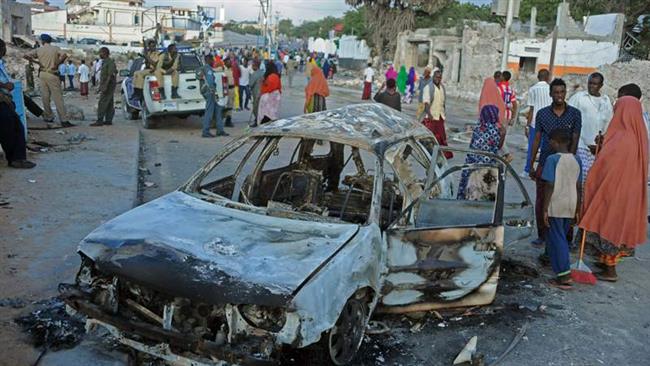 police officers have lost their lives in a car bomb explosion in the Somali capital
At least three police officers have lost their lives in a car bomb explosion in the Somali capital, Mogadishu, a police commander says.
The Takfiri al-Shabab militant group claimed responsibility for the raid. A spokesman for the group claimed in remarks made to Reuters that 10 police officers had been killed in the incident, contrasting the death toll offered by police.
The militants have been pushed out of Mogadishu and other major cities by government troops and the African Union Mission to Somalia (AMISOM), which is largely made up of troops from Ethiopia, Uganda, Burundi, Djibouti, Sierra Leone, and Kenya.
Somalia has been the scene of deadly fighting between government forces and al-Shabab elements since 2006.