World
Department of Imam Ali opened in US university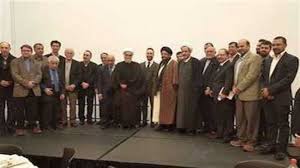 department in North America dedicated to Shia studies has been established at Hartford Seminary in Hartford
The first academic department in North America dedicated to Shia studies has been established at Hartford Seminary in Hartford, Connecticut.
The Imam Ali Department is sponsored by thinkers and seniors in the field of religious sciences and also by public donation of $1.5m.
The department aims at introducing the characteristics of Imam Ali, peace be upon him, to American as well as the world.
Dr. Sayed Ammar Nakshawani was elected as the chairman of the department's central committee.
Dr. Nakshawani is known worldwide as anIraqi British Islamic historian, lecturer and author.