World
Anti-Islam hooligans vandalize German city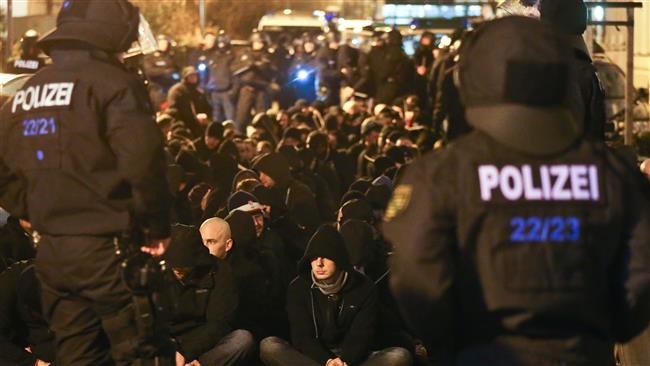 Hundreds of masked hooligans wreaked mayhem in the German city
Hundreds of masked hooligans wreaked mayhem in the German city of Leipzig to mark the birth anniversary of a far-right anti-Islam PEGIDA off shoot.
The riots in the city's Connewitz district saw supporters of the LEGIDA movement burn cars, smash shop windows, and shoot fireworks at buildings, media sources reported
They also attacked with stones a producer with the Russian news agency Ruptly who was filming the violence from an apartment window.
PEGIDA, a German acronym that stands for the "Patriotic Europeans against the Islamization of the West," is represented in Leipzig by LEGIDA.
Since last year, LEGIDA has mobilized thousands of xenophobes across the city against Chancellor Angela Merkel's decision to open the country's doors to refugees.