World
India Shia Muslims rise up against ISIL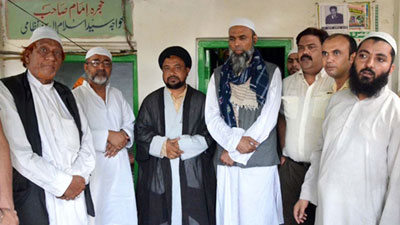 India Shia Muslims rose up against the so-called Islamic State of Iraq and the Levant (ISIL), asserting that the actions of destroying holy sites, supporting sectarianism and spreading hatred in the world cannot be attributed to a true Islamic state.
A same position was announced during an anti-ISIL rally last August 6th at Jantar Mantar in New Delhi.
The editor-in-chief of the Urdu language Delhi newspaper Rabta Times, shared an opinion saying that "Loss of life by the terrorists of ISIS can never ever be the jihad in the way of Allah, adding that ISIL terrorists have nothing to do with the unity and prosperity of Muslims. They are trying to create division between Muslims.