World
New mosque launched in Paraguay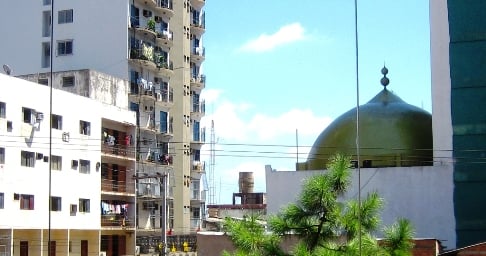 The biggest mosque in Ciudad Del Este, the second largest city in Paraguay
The biggest mosque in Ciudad Del Este, the second largest city in Paraguay, was opened by Horacio Cartes, the South American country's president.
A number of political figures and diplomats in Paraguay were present in the opening ceremony.
The mosque costed around one million dollars to construct.
 Paraguay is a landlocked country between Argentina, Brazil and Bolivia in South America.
There are a few thousand Muslims living in the country, most of them descendants of immigrants from Syria, Lebanon and Palestine.