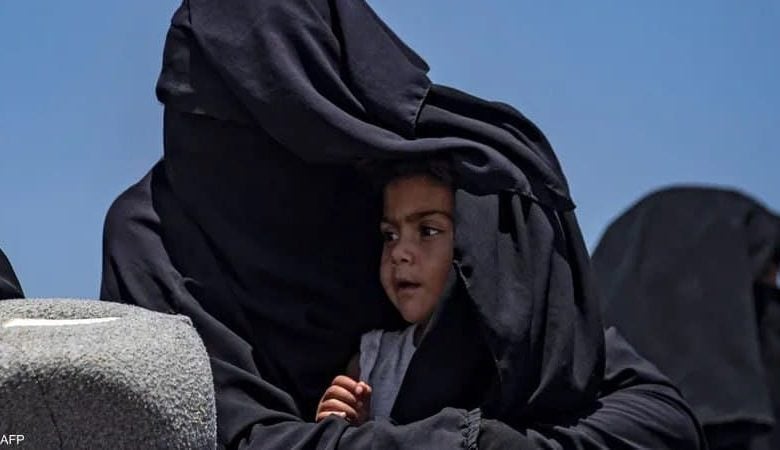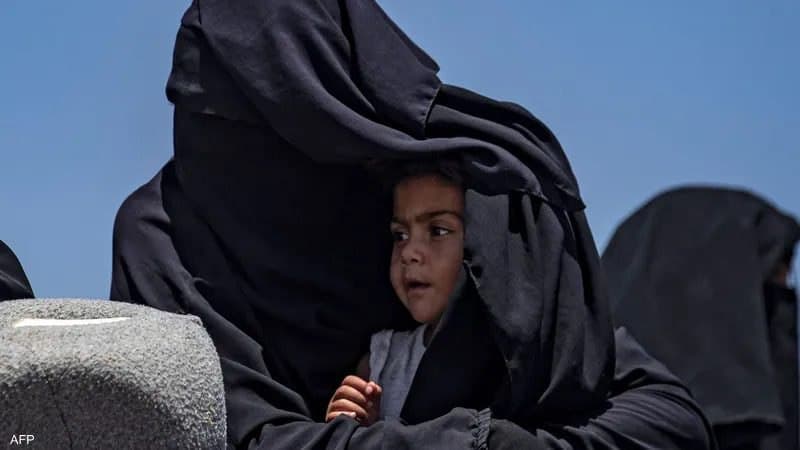 ---
The Eurasia Net website, which specializes in Central Asian news, dealt with the issue of families from Kyrgyzstan who are detained by the hundreds in camps for the displaced in Syria, and whose government has stopped seeking to retrieve them, for several reasons, including its fear of the impact of their previous relations with ISIS and the citizens of their country.
The report dealt with the first and only case during which the children of families from ISIS terrorist were retrieved in March 2021, as the relatives of 79 children waited outside Manas Airport in the capital, Bishkek, carrying balloons and toys to welcome them after they arrived on a chartered plane by the Ministry of Foreign Affairs of Kyrgyzstan from Iraq, where their parents are serving prison sentences for their ties to terrorist groups such as ISIS.
The report added that this flight was the culmination of three years of negotiations between the Kyrgyz authorities and Iraq, mediated by international humanitarian organizations, and about 55 imprisoned Kyrgyz mothers, noting that the Kyrgyz government's move came after the neighboring republics of Kazakhstan, Uzbekistan and Tajikistan organized similar flights to return their citizens from Syria and Iraq.
The report continued, "several thousand citizens of the Central Asian republics have joined ISIS and its allied armed factions since the beginning of the first decade of the twenty-first century," adding that in addition to the 55 women who are in Iraqi prisons, there are more than 400 Kyrgyz citizens, mostly women and children, currently detained in my camp Al-Hol and Roj in northeastern Syria are under the control of the US-backed Syrian Democratic Forces, and they are camps housing tens of thousands of displaced people, including families of ISIS militants.