World
Islamic Center of Long Island breaks ground on $4M expansion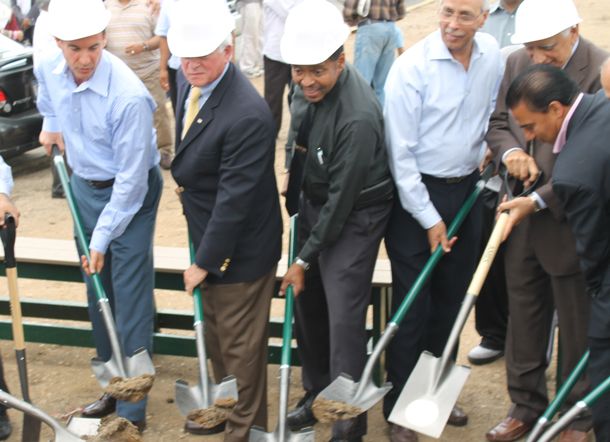 The Islamic Center of Long Island's long-awaited expansion project
The Islamic Center of Long Island's long-awaited expansion project has finally become a reality.
The Westbury mosque, the oldest on the Island, will undergo a $4 million face lift over the next several years, a necessary step for the house of worship, its members say, after outgrowing the original building since it first opened its doors more than 30 years ago.
Joining the mosque's board for the groundbreaking ceremony were dozens of worshipers, religious leaders from other faiths and about a half-dozen local officials who have assisted in the expansion project by educating the surrounding community, including the village's mayor, Peter Cavallaro, who was praised for his efforts during the process.