World
German police clash with far-right outside refugee center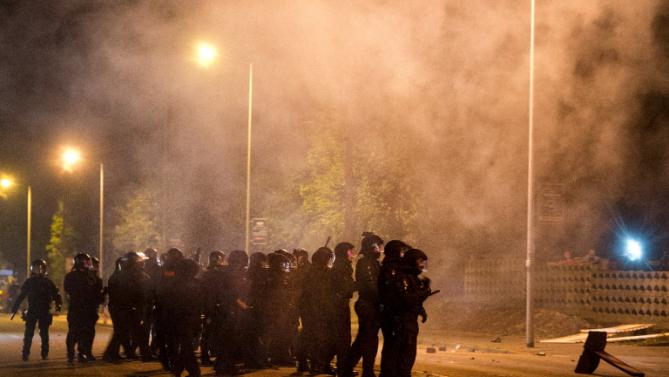 New clashes erupted in east Germany between police and far-right activists protesting the opening of a new center for refugees
New clashes erupted in east Germany between police and far-right activists protesting the opening of a new center for refugees, German news agency DPA said.
Around 1,000 people had turned up in Heidenau, near Dresden, to demonstrate against the expected arrival of hundreds of refugees in a protest called by the far-right National Democratic Party.            
Police intervened with tear gas after some 30 protesters blocked the road while hundreds gathered outside the building due to house the refugees.
There were no details on the number of demonstrators hurt.
The German authorities have been alarmed over a rise in violent attacks targeting places reserved for refugee accommodation.
Germany is bracing for a record influx of up to 800,000 asylum seekers this year.