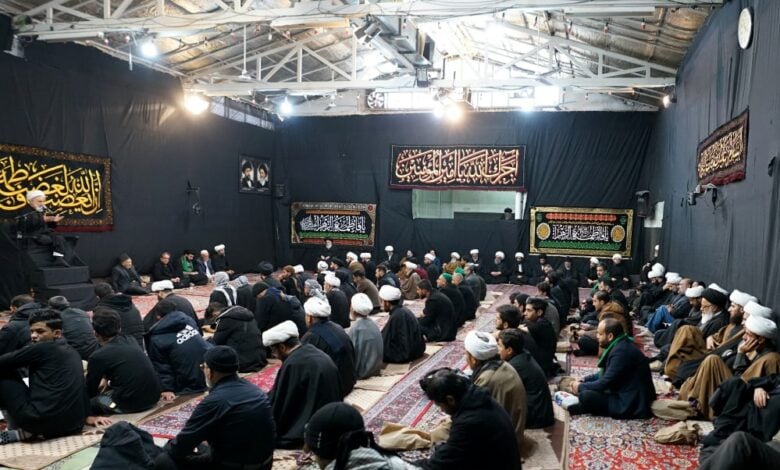 The house of the Supreme Religious Authority, His Eminence, Grand Ayatollah Sayyed Sadiq Al-Husseini al-Shirazi, continues to establish mourning ceremonies on the martyrdom anniversary of Lady Fatima Al-Zahraa (peace be upon her), according to the narration of 95 days.
The official website of His Eminence stated in a news followed by Shia Waves News Agency, that the mourning ceremonies were held in the Supreme Religious Authority's house for the third day, in the presence of His Eminence Grand Ayatollah Shirazi and a group of scholars, professors, religious science students and general followers of the Ahlulbayt, peace be upon them.
It added, that the attendees listened to the lectures of Hujjatullah Al-Fattahi and Hujjatullah Al-Shareefani on the status of Lady Al-Zahraa, peace be upon her, and the injustice and aggression she was subjected to, as they urged everyone to deliver her injustice to the whole world.
The offices, centers, mosques, and Husseiniyahs of the Shirazi Religious Authority witnessed the organization of various religious and mourning ceremonies to commemorate the painful memory.