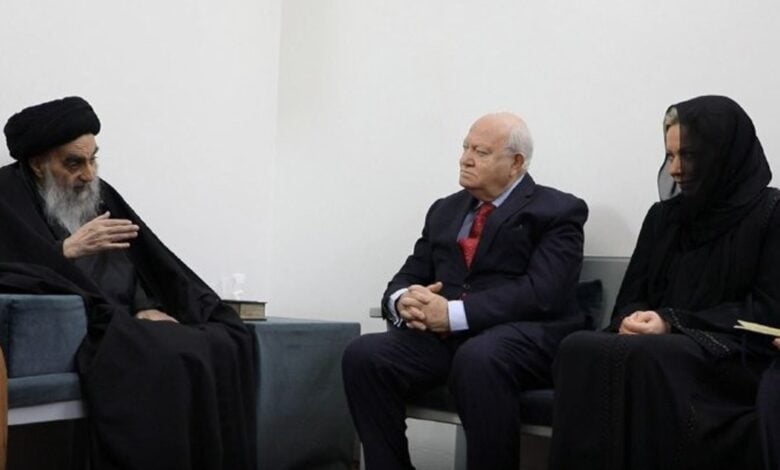 Grand Ayatollah Sayyed Ali al-Husseini al-Sistani received, today Wednesday, in his house in holy Najaf the High Representative for the United Nations Alliance of Civilizations who is tasked with putting a plan on the protection of religious sites, and the Special Representative of the Secretary-General for Iraq, Jeanine Hennis-Plasschaert.
During the meeting, the religious authority stressed the importance of concerted efforts in promoting a culture of peaceful coexistence, renouncing violence and hatred, and establishing the values of harmony based on maintaining rights and mutual respect among adherents of different religions and intellectual orientations.
Ayatollah Sistani also highlighted the tragedies suffered by many peoples and ethnic and social groups in many parts of the world as a result of the intellectual and religious persecution practiced against them, the suppression of basic freedoms and the absence of social justice.