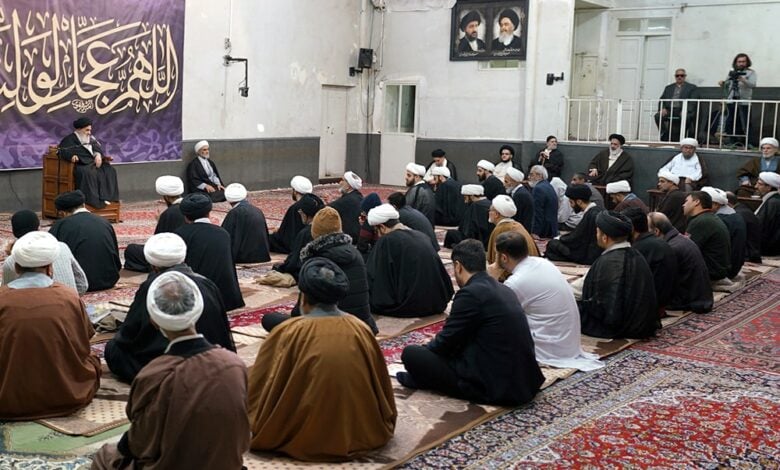 The Supreme Religious Authority held the daily scientific session in his honorable house in the holy city of Qom, in presence of scholars, students and general Ahlulbayt followers.
An attendee asked, "What is meant by "wearing an infamous outfit"? What ruling does it bring about?
The Grand Ayatollah responded that the label of "wearing an infamous outfit" can be applied to a person when one becomes infamous by public opinion for dressing in such way
The Supreme Religious Authority answered other questions raised by the attendees as they listened and benefited from his lecture.