Iran
Religious Authority
Grand Ayatollah Shirazi directs instructions to the pilgrims of Arbaeen in his blessed handwriting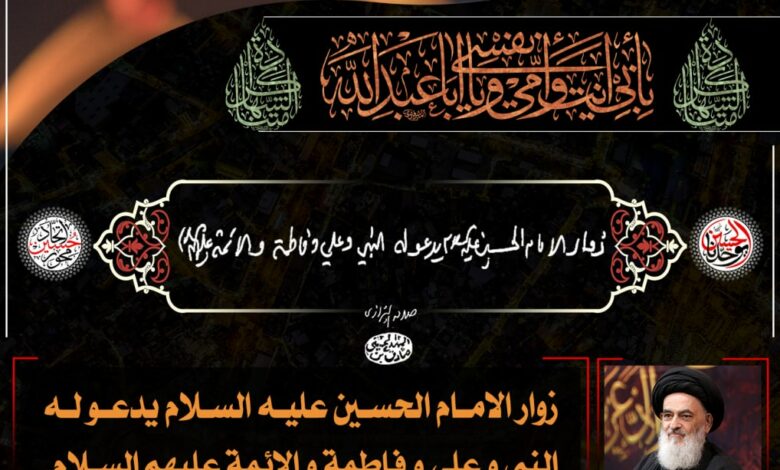 The Supreme Religious Authority, His Eminence, Grand Ayatollah Sayyed Sadiq Al-Husseini Al-Shirazi, has blessed the Arbaeen pilgrims for their efforts to revive this sacred ritual, warning against abandoning the blessed pilgrimage.
The Office of Grand Ayatollah Shirazi in the holy city of Qom published valuable instructions and commandments to His Eminence in his blessed handwriting, in which he emphasized the greatness of commemorating the Arbaeen Pilgrimage of Imam Hussein (peace be upon him).
His Eminence said in his directives followed by Shia Waves News Agency: "A person who walks to visit Imam Hussein (peace be upon him) has a thousand good deeds with every step, and every dirham spent on his visit (peace be upon him) is worth a thousand dirhams," adding that "An angel comes to the walker and conveys the greetings of the Messenger of God (peace be upon him and his progeny).
He stressed that "The Noble Prophet, Ali, Fatimah and the Imams (peace be upon them) all pray for the pilgrims of Imam Hussein (peace be upon him)."
The Grand Ayatollah also warned of the consequences of not reviving the blessed pilgrimage, by saying: "Whoever abandons the pilgrimage of the Imam, the Master of the Martyrs (peace be upon him) and has no excuse, then he has disobeyed the most honorable Prophet and the Pure Progeny (peace be upon them)."