Religious Authority
Office of Grand Ayatollah Shirazi continues its weekly mourning ceremonies in Tehran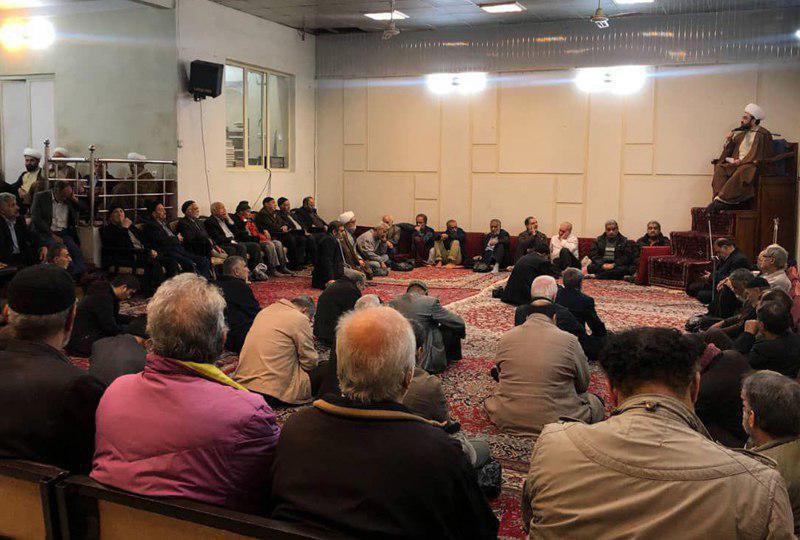 The Office of the Supreme Religious Authority, His Eminence Grand Ayatollah Sayyed Sadiq al-Husseini al-Shirazi, may Allah prolong his life, continues its weekly mourning ceremonies at
The Office of the Supreme Religious Authority, His Eminence Grand Ayatollah Sayyed Sadiq al-Husseini al-Shirazi, may Allah prolong his life, continues its weekly mourning ceremonies at its headquarters in the Iranian capital, Tehran.
The ceremony was attended by a group of scientific, cultural, social and public figures. 
The programs start with the recitation of Ziyarat Ashura, followed by lectures on the biographies of the Ahlulbayt, peace be upon them.