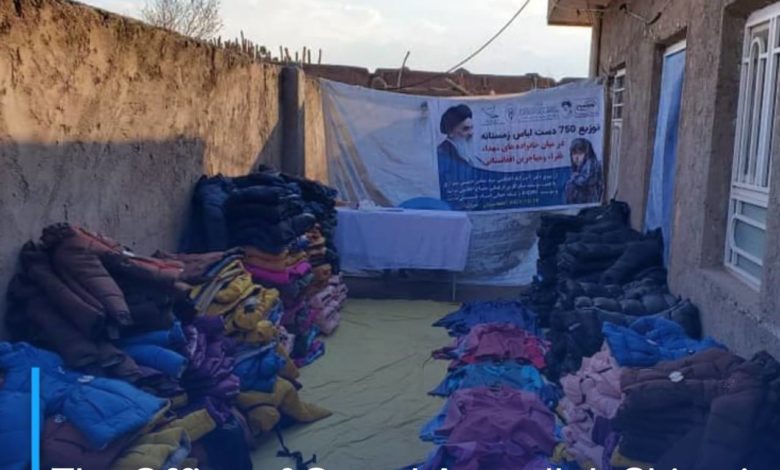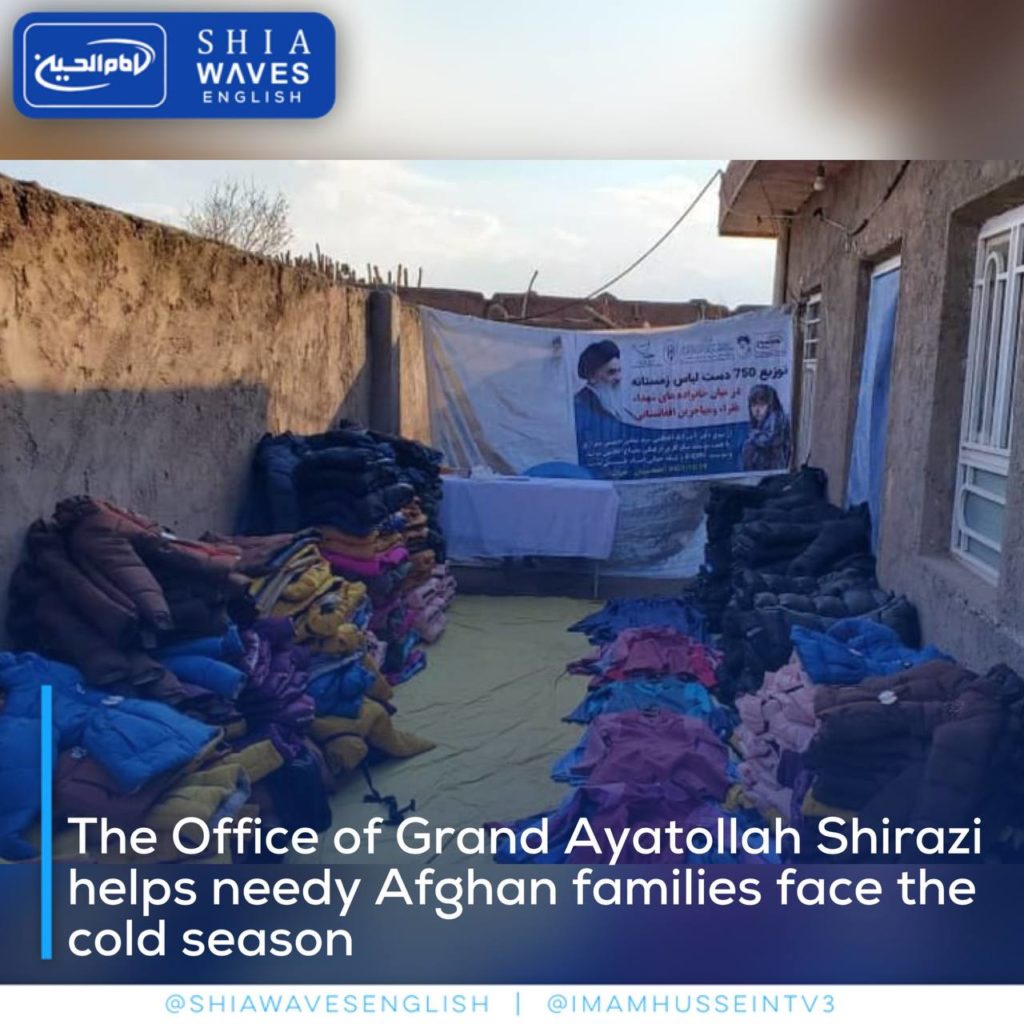 ---
The Office of the Supreme Religious Authority, His Eminence, Grand Ayatollah Sayyed Sadiq al-Husseini al-Shirazi, in the Afghan city of Herat, in cooperation with the Misbah al-Hussein Foundation for Relief and Development, IHDRF Foundation, and Imam Hussein Media Group, initiated the distribution of quantities of winter clothing to the poor and underprivileged families.
In a statement received by Shia Waves Agency, the office said that with the approach of winter and the cold weather and within the framework of its social charitable activities, the office in the city of Herat took the initiative to distribute quantities of winter clothes to the needy.
It added that the distribution campaign included hundreds of orphans and needy families, and more than 750 pieces of clothing were donated, in compliance with the directives of His Eminence, who calls for the necessity of caring for the needy and orphans.