Religious Authority
Representative of Ayatollah Shirazi: The House of Affection to Marry the Youth of Iraq is a pioneering experience that we should follow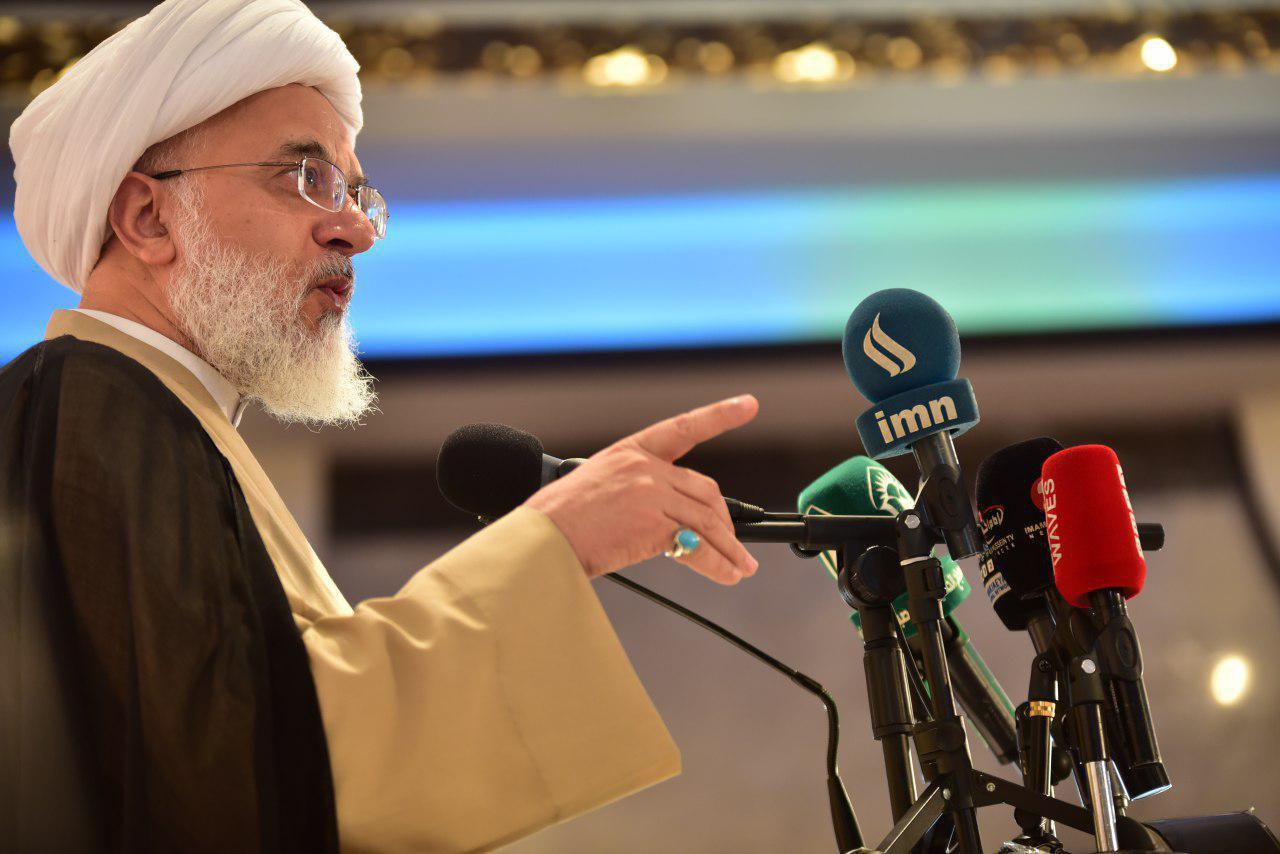 Sheikh Talib al-Salehi, representative of the office of the Supreme Religious Authority Grand Ayatollah Sayed Sadiq al-Shirazi, may Allah prolong his life, said that the Shirazi authority seeks through
Sheikh Talib al-Salehi, representative of the office of the Supreme Religious Authority Grand Ayatollah Sayed Sadiq al-Shirazi, may Allah prolong his life, said that the Shirazi authority seeks through its various institutions to diagnose societal problems and address them in a realistic way in order to adopt the responsibility of building the beloved homeland.
During the third stage of the House of Affection Project, Sheikh al-Salehi added that the experience of this project has succeeded in solving the problems facing our Iraqi society through concerted efforts and integrity of work.
The representative of Ayatollah Shirazi called on the Iraqi government to adopt its responsibilities by providing job opportunities for young people to immunize them, provide them with the energy, and lift them out of the deprivation experienced by most of the youth of Iraq, thanking the Foundation and its sponsors.
The project in its three stages witnessed the marriage of dozens of young men and women from various Iraqi provinces.
It is noteworthy that the House of Affection Project was launched under the auspices of the Office of Grand Ayatollah Sayed Sadiq Shirazi and is the largest project to help young Iraqis to marry from different sects and religions to eliminate the phenomenon of celibacy.