Religious Authority
Many scholars and believers from various parts of the world visited the Grand Ayatollah Sayed Shirazi during the past few days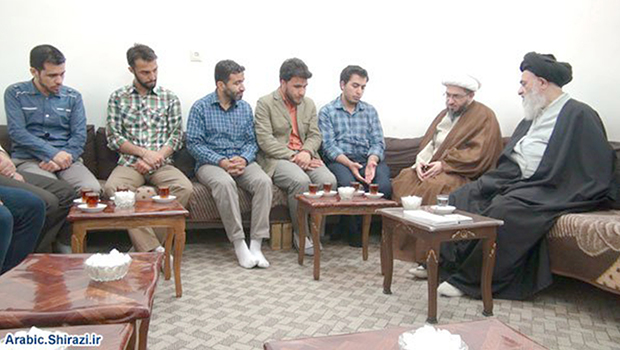 The Eminent Grand Ayatollah Sayed Sadiq Husseini Shirazi, may Allah prolong his life, has received, in his honorable house in the holy city of Qom, a number of scholars, high-ranking people and religious activists, along with a number of Hawza teachers, academicians and a large number of believers from various parts of the world during the past few days
The Eminent Grand Ayatollah Sayed Sadiq Husseini Shirazi, may Allah prolong his life, has received, in his honorable house in the holy city of Qom, a number of scholars, high-ranking people and religious activists, along with a number of Hawza teachers, academicians and a large number of believers from various parts of the world during the past few days.
The guests listened to the invaluable directives of his Eminence and his moral, religious and social advices regarding generalizing the culture of Ahlulbayt, peace be upon them.
They also submitted their reports to his Eminence concerning their latest activities.