Religious Authority
Grand Ayatollah Sayed Mohammad Sadiq Husseini Rouhani issues a statement on the occasion of Muharram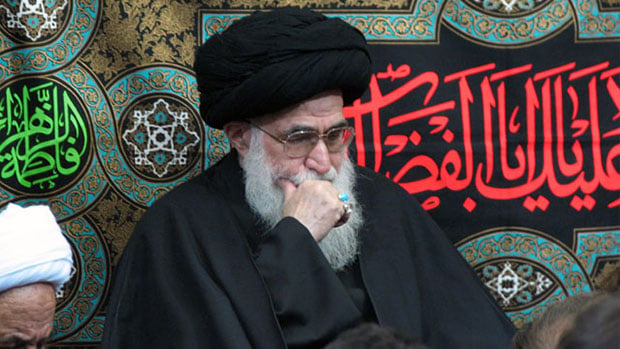 The Eminent Grand Ayatollah Sayed Mohammad Sadiq Husseini Rouhani, may Allah prolong his life, has issued a statement on the occasion of Muharram, in which he sent his condolences to our awaited Imam, may Allah hasten his re-appearance, for the tragedy of His grandfather, Imam Hussein, peace be upon him.
His Eminence pointed out three important issues in the statement. First he said that these days of Ashura are the days of the blessed Husseini rituals which the older generations have paid heavy price in order to keep it alive, urging the younger generation to continue reviving these rituals as well as they will gain a special rank from Allah Almighty.
The second issue mentioned by His Eminence focused on the so-called "reformation of the Huuseini rituals" which is launched by those who want to achieve the Islamic unity by breaking the Shia unity throughout banning some of the Husseini rituals practiced by Shia Muslims.
The Eminent Grand Ayatollah Sayed Rouhani, may Allah prolong his life, concluded by saying that we should benefit from this month as it itself is a school of great values and aims.