Religious Authority
Ayatollah Sayed Hussein Shirazi visits wounded worshipers of Kuwait Shia mosque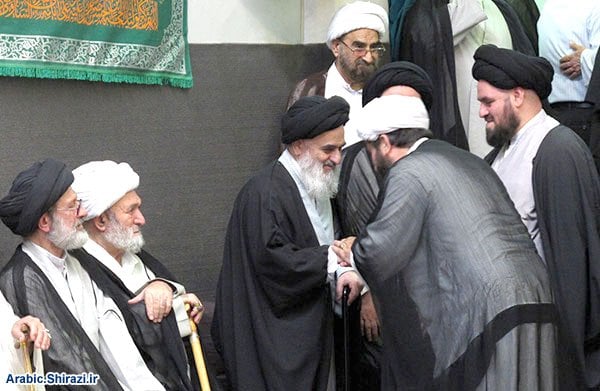 son of the 

Sadiq Husseini Shirazi 

has visited the wounded worshipers in the recent Kuwait terrorist attack
Ayatollah Sayed Hussein Shirazi, son of the Eminent Grand Ayatollah Sayed Sadiq Husseini Shirazi, may Allah prolong his life, has visited the wounded worshipers in the recent Kuwait terrorist attack on Friday in which several Shias lost their lives.
Accompanied by Kuwaiti officials, his Eminence visited the hospitals where the injured are being treated, wishing for them a speedy recovery.
He also extended his condolences to the families of the martyrs, pointing out that the sacrifices of AhlulBait, peace be upon them, is for the sake of raising Islam and the right, and the next days will witness the end of oppression and oppressors.