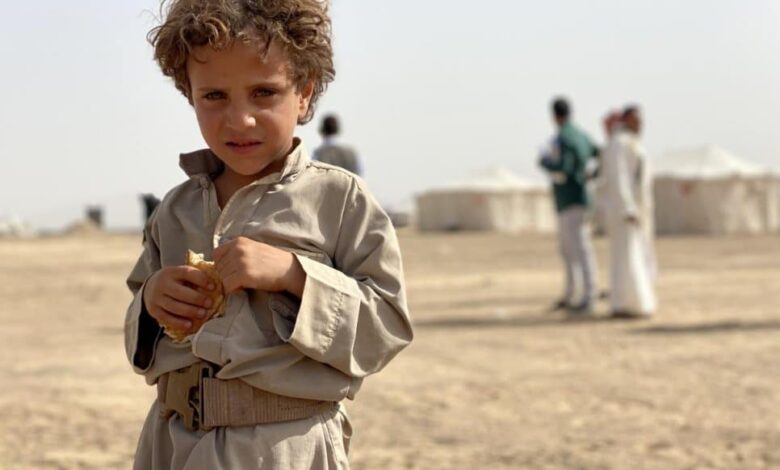 The United Nations Children's Fund (UNICEF) confirmed that the events in Syria and Yemen have claimed the lives of nearly 40,000 children.
The organization said that the bloody conflict that has been going on in Yemen for 8 years has led to more than 11,000 children being killed or injured, at a rate of four children per day.
It added, in a statement, that 62 children were killed or injured between the end of the armistice at the beginning of October and the end of November, and there were no less than 74 children among the 164 people who were killed or injured due to landmines and unexploded ordnance between July and September 2022 alone.
Reports by international and local organizations indicate that Yemen has witnessed the largest landmine laying operation since the end of World War II, as thousands of mines laid by warring parties are scattered in many Yemeni cities.
Last month, the organization issued a report on the anniversary of the adoption of the Convention on the Rights of the Child, in which it stated that children in the Middle East and North Africa region are facing a new rise in violence, and since the beginning of this year, nearly 580 children have been killed due to conflicts and violence in many countries in area, with an average of more than 10 children per week.
According to a report issued by the Syrian Network for Human Rights on the 20th of last month, on violations against children in Syria, it confirmed that no less than 29,894 children have been killed in Syria since March 2011, including 182 due to torture, in addition to 5,162 children who are still detained or forcibly disappeared. .
The UNICEF report stated that the latest horrific violence in Syria led to the finding of two young girls who were brutally murdered in Al-Hol camp in northern Syria.