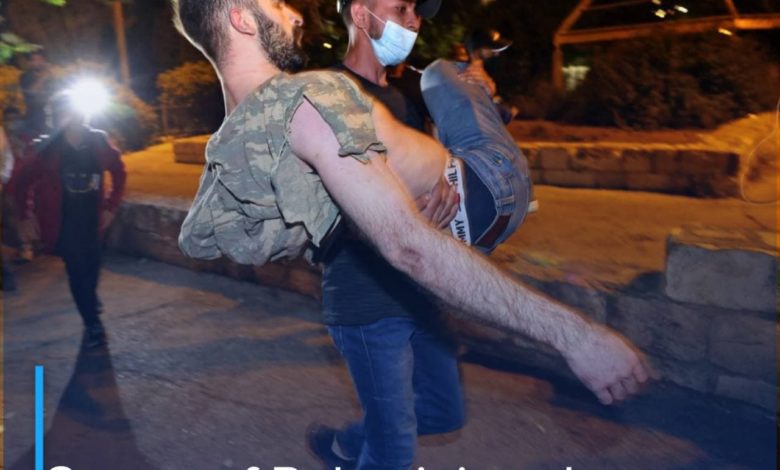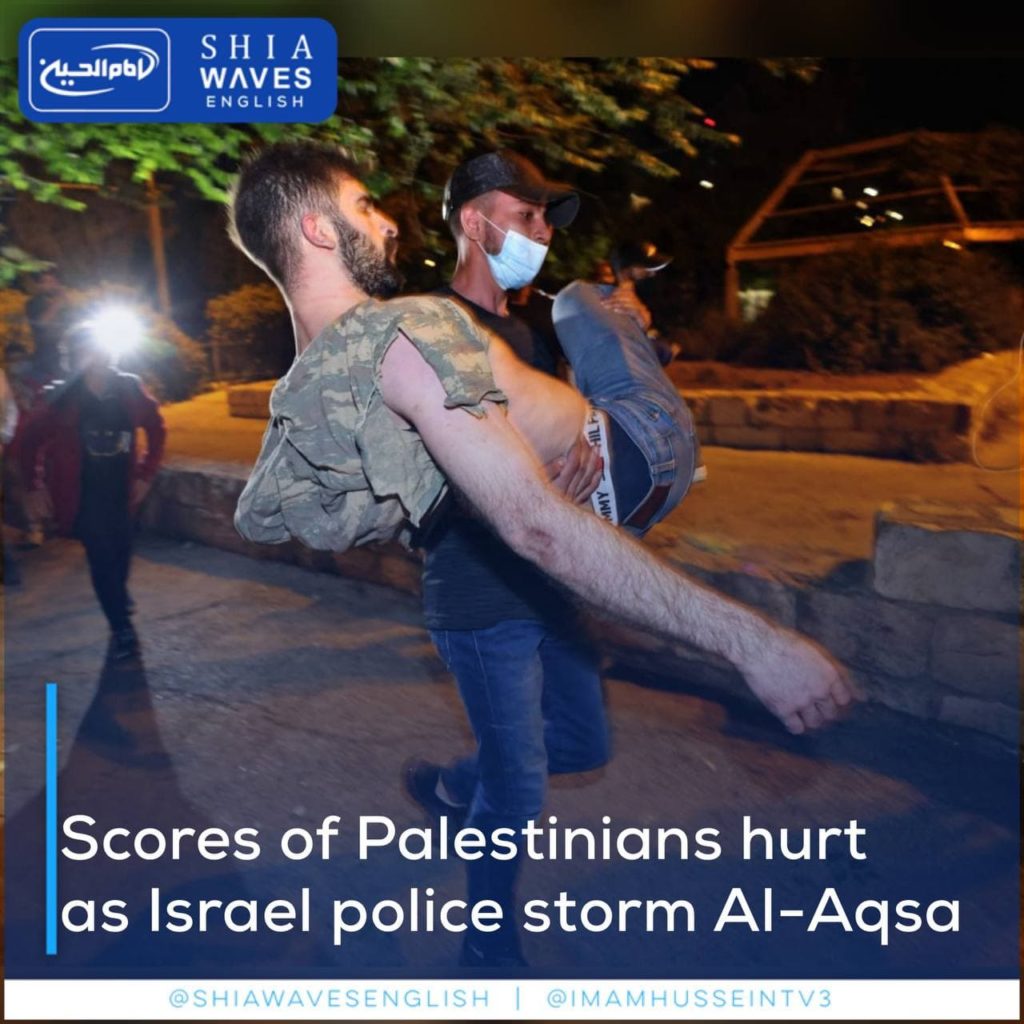 ---
More than 170 Palestinians have been injured after Israeli police stormed the Al-Aqsa Mosque and dispersed worshippers elsewhere in occupied East Jerusalem, as weeks-long tensions between Israel and the Palestinians over Jerusalem soared again.
The Israeli forces attacked the worshipers who were inside Al-Aqsa Mosque near the Mughrabi Gate, one of the doors of the mosque, and attacked them using tear gas.
The occupation forces also clashed with a number of worshipers at Al-Silsila Gate after preventing them from entering Al-Aqsa Mosque.
Witnesses reported that the occupation forces paid large reinforcements towards the Al-Aqsa courtyards in order to suppress the worshipers.