Islam World
Takfiri terrorists kill 8 Shia mourners and injure 30 in Saudi Arabia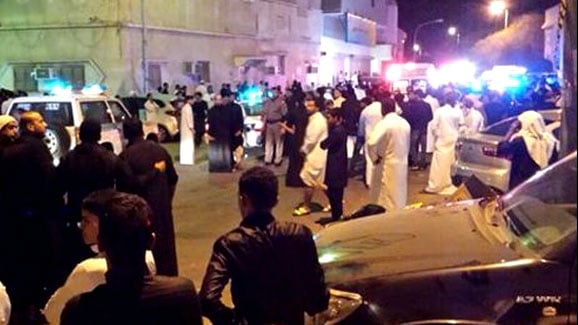 State sponsored Pro-IS takfiri terrorists have attacked a gathering of Shia Muslims in Saudi Arabia and killed 8 mourners commemorating Ashura, the tenth day of Muharram that marks the martyrdom anniversary of Imam Hussein, peace be upon him.
The deadly assault was carried out at a husseiniyah in the village of al-Dalwah in al-Ahsa district of Eastern Province, home to many of Saudi Arabia's Shia Muslims, leaving more than 30 mourners wounded.
According to reports, the majority of those injured in the attack were children.
Saudi police arrested 15 people in six cities and killed two others in connection with what the Interior Ministry called a terrorist ambush.
The identities of the assaulters and their affiliations were not disclosed. But the ambush raised speculation that Saudi-born Sunni takfiri extremists who have joined terrorist groups in Iraq and Syria had brought their violence home, an outcome that Saudi rulers have long feared.