Syria
Shia Muslims commemorate demise anniversary of Lady Sakina, daughter of Imam Hussein (peace be upon her)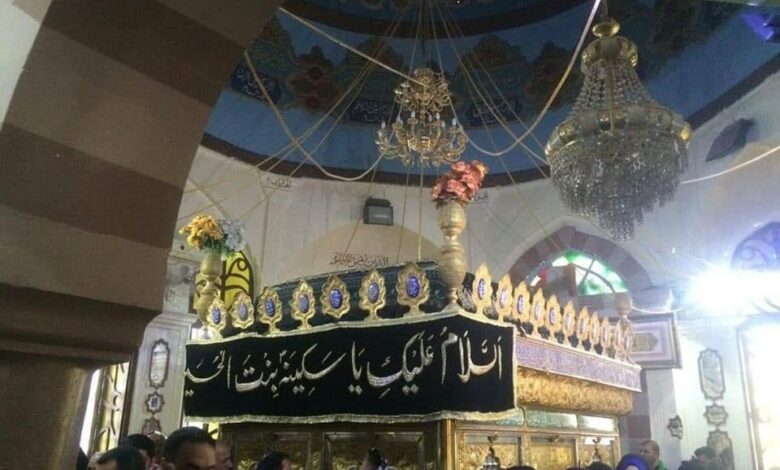 Shia followers of the Ahlulbayt, peace be upon them, in Iraq and the world commemorated the demise anniversary of Lady Sakina, Imam Hussein's daughter, peace be upon her; who was a witness to the bloody day of al-Taff.
Every year on the fifth of Rabi' al-Awwal, Husseiniyahs and mosques hold religious lectures and mourning ceremonies, and the holy shrines are covered in black on the sorrowful occasion.
A number of Husseiniyahs in Bahrain, Saudi Arabia and Kuwait, as well as Iraq, held ceremonies on the painful memory, while the Husseini preachers spoke about the greatness of the tragedy.
The Husseini preachers made it clear that the lady, Amina, peace be upon her, who was nicknamed Sakina for her calmness and serenity, was present on the day of al-Taff on the land of Karbala.
The Husseini preachers pointed out that "Lady Sakina, peace be upon her, witnessed what happened to the captives of her family, peace be upon them, and after that she lived under the custody of her brother Imam al-Sajjad, peace be upon him, and she was the Lady of her time, until her demise in Medina.