Syria
Husseini mourning procession from Homs to the Holy Shrine of Lady Zainab, peace be upon her, in the Syrian capital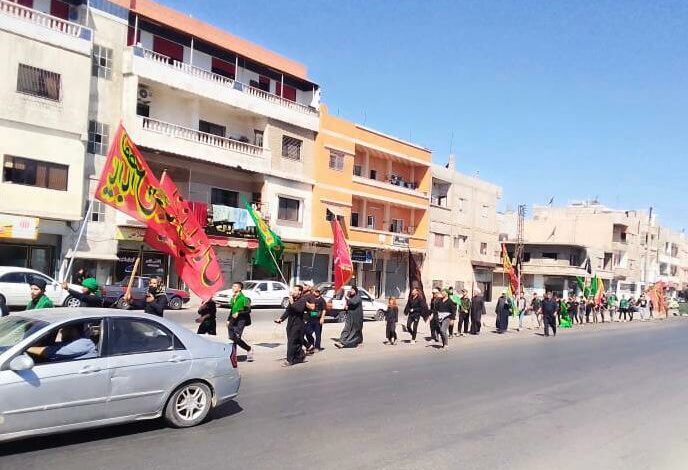 The Syrian city of Homs witnessed, for the first time, a Husseini mourning procession on the occasion of the holy Arbaeen of Imam Hussein (peace be upon him).
A group of followers of the Ahlulbayt, peace be upon them, and lovers of our master Imam al-Hussein, peace be upon him, set out in the city of Homs, on a mourning procession like all the great Husseini multi-million processions that Iraq and the rest of the world witnessed, on the day of the Arbaeen.
The procession started from the city of Homs, to the holy shrine of Lady Zainab al-Kubra, peace be upon her, in the Syrian capital, Damascus.
The participants in the procession carried the Husseini flags and banners, and walked on foot for nearly 190 kilometers.