Syria
New holy grille arrives at Lady Zainab Holy Shrine in Syrian capital, Damascus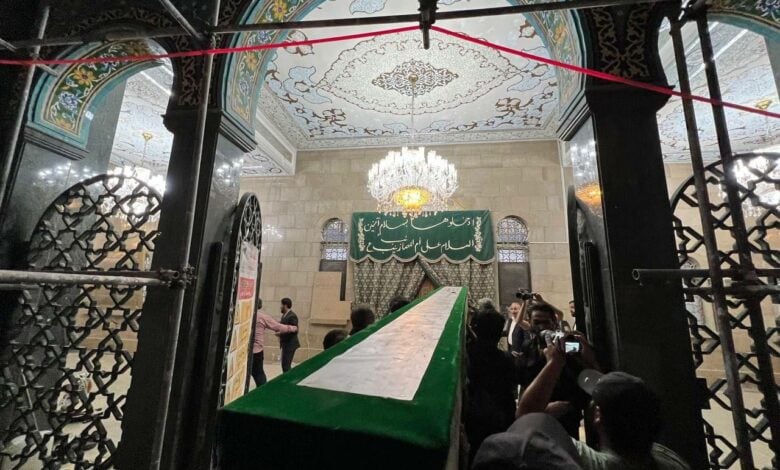 The new holy grille (lattice-shaped structure called Zarih) arrived at the shrine of Lady Zainab (peace be upon her) in the Syrian capital, Damascus, coming from Iraq, news outlets reported.
The Air Force at Najaf Airport transported the grille through a C-130 plane, accompanied by a number of the latest Iraqi F-16 planes from Iraq to Damascus airport.
The honorable grille was transferred from Damascus Airport in special vehicles to the Lady Zainab al-Kubra Holy Shrine for the purpose of installing it by the employees of the al-Abbas Holy Shrine.