Saudi
"The Journey of a Lifetime" film on Hajj and Umrah shown on 144 Saudi planes in nine languages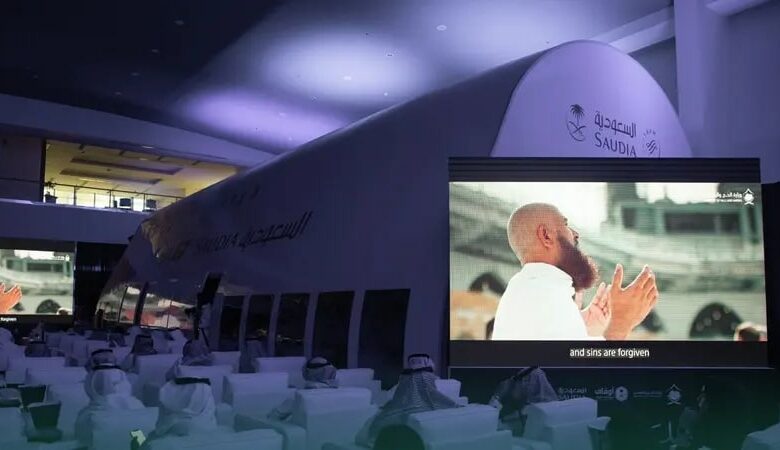 An awareness film that tells the details of Hajj and Umrah called "The Journey of a Lifetime" is being shown on 144 Saudi aircrafts in nine languages.
The launch of the film comes within the framework of the effective strategic partnership with the General Authority of Endowments and Saudi Airlines, to educate the pilgrims coming from countries of the world to perform the rituals of Hajj and Umrah. The film, which was translated into nine languages, reviewed a number of educational stories and scenes that were filmed in more than 14 locations within 7 weeks.
More than 800 main and secondary actors participated in the work, to address all the detailed topics of interest to pilgrims of the Sacred House of God, in a simple and interesting manner that covers all the stages they go through while performing their rituals with ease and reassurance. The film will also be included in the air entertainment content package on Saudi Airlines planes which currently amounts to more than 5 thousand hours of entertainment.