Saudi
Prophet's Mosque Architecture Exhibition enriches pilgrims' experience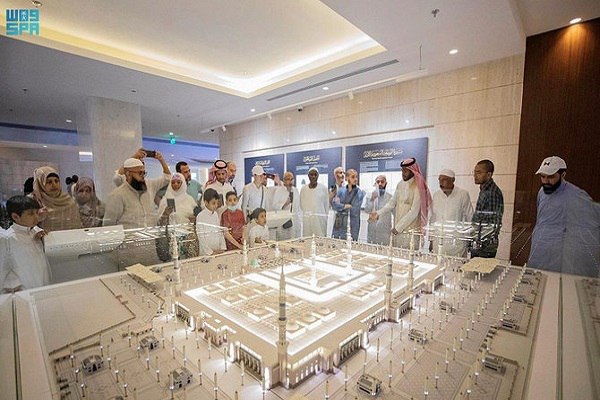 The Exhibition of the Prophet's Mosque Architecture is a historical legacy due to what it contains of valuable and rare artifacts to enrich the visitor's experience.
The exhibition displays the history of the expansions witnessed by the mosque since its construction during the era of the Prophet, peace be upon him and his progeny, until the recent expansions. These expansions, over the course of more than 1,400 years, bear witness to the beauty and accuracy of Islamic architecture, its geometric designs and its exquisite urban decorations.
The exhibition is located south of the Prophet's Mosque on an area of 2,200 square meters. Eight tour guides who speak different languages work in the exhibition, which presents its content in several languages through wall panels and interactive screens.
The exhibition includes a number of modern technologies and screens that interact with the visitors; which talk about architecture and information related to the Prophet's Mosque, in addition to television films and a cinema hall. The experience time in the exhibition is approximately 40 minutes, with a total of 30 visitors per tour.