Saudi
The Mission of Grand Ayatollah Shirazi in Medina receives religious figures and believers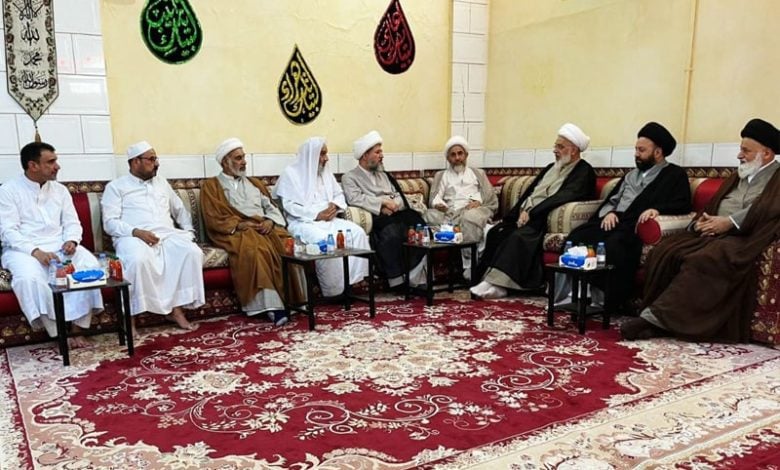 The religious pilgrimage mission of the Supreme Religious Authority, Grand Ayatollah Sayyed Sadiq al-Husseini al-Shirazi, received in Medina, religious and cultural figures, professors and students of the seminary, and general believers.
The official website of the religious authority stated in a statement received by Shia Waves News Agency, that the reception of faithful delegations by the mission comes as part of its activities during the days of the Hajj season, noting that there were discussions held about various issues in the Shia world, in addition to the necessity of gathering young people within the framework of the doctrine of the Ahlulbayt, peace be upon them.
It is noteworthy that the Mission began with activities last week, by settling in Medina to serve the pilgrims.