Pakistan
UN decides five-fold increase in Pakistan aid appeal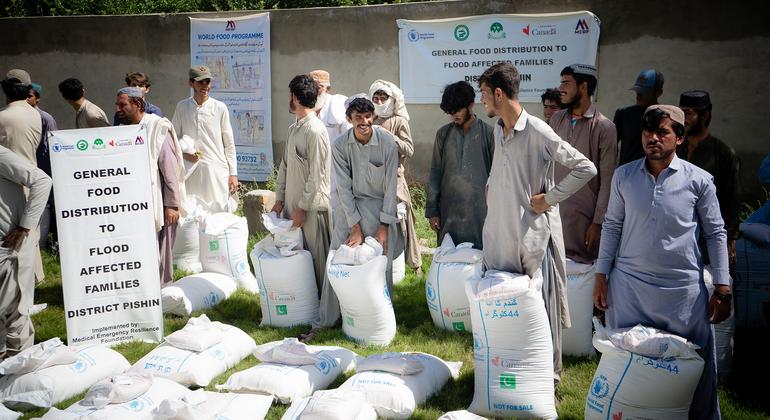 The UN's decision to increase the appeal for aid in response to the Pakistan floods from US $160 million to $816 million will mean humanitarian organizations and the Pakistan government can better help families in need as the country faces a major public health emergency, said Save the Children.
In response to the announcement of the more than five-fold increase in the funding appeal, the child rights agency said the new target better reflects the scale of the devastation caused by the floods, which submerged a third of the country and affected 33 million people, including 16 million children.
New research published by Save the Children last week found that 70% of families were sleeping outside in the open without proper shelter, while one in five families without access to clean water were drinking from contaminated canals or rivers.
Save the Children's Country Director in Pakistan, Khuram Gondal, said: "The revised appeal speaks volumes about the scale of the devastation we're seeing in Pakistan. The flood waters may be starting to recede, but the level of human suffering and devastation they've left behind is nothing short of horrifying. Millions of people are sleeping outside in the open. Hunger and disease are rife, and the hospitals that haven't been destroyed are over-crowded and overwhelmed."