Pakistan
Demolition of Jannatul Baqi Day observed, protest held in Rawalpindi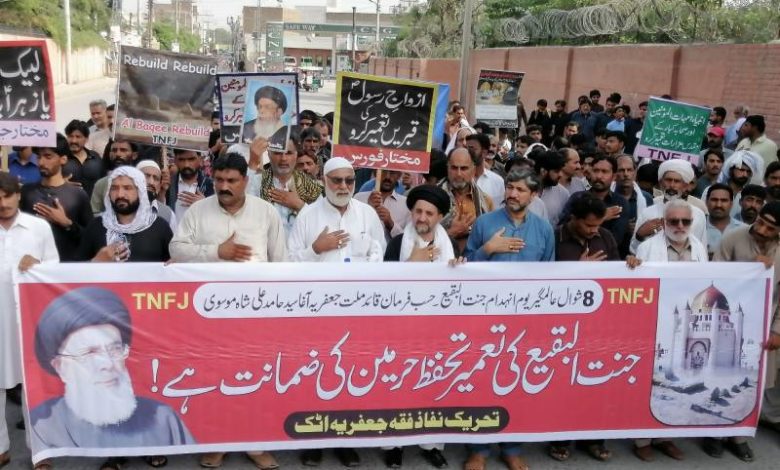 The Demolition of Jannatul Baqi Day was observed in Rawalpindi, Pakistan, on the call of a senior Shia member in the city, Agha Syed Hamid Ali Shah Moosavi.
On this occasion, protest rallies were organized in which millions of faithful participated.
Addressing the mourning protest at the Shia Headquarters, Agha Syed Hamid Ali Shah Moosavi said that the hearts of the Muslims are mangled on the destruction of the shrines of Ahlulbayt, peace be upon them.
"The wave of intolerance caused by the destruction of Muslim religious rites has caused bloodshed all over the world," he said.
He said that the reconstruction of Jannatul Baqi holy shrines was the desire of every lover of the Holy Prophet, peace be upon him and his holy progeny.
He urged the United Nations and OIC to get the holy shrines rebuilt by ending their dual standard.
Meanwhile, the Baqee Million March rally in Rawalpindi was taken out from Nasirul Aza, Murree Road in which tens of thousands of Shias participated.