Iraq
Misbah Al-Hussein Foundation supervises aid distribution to needy families in Holy Karbala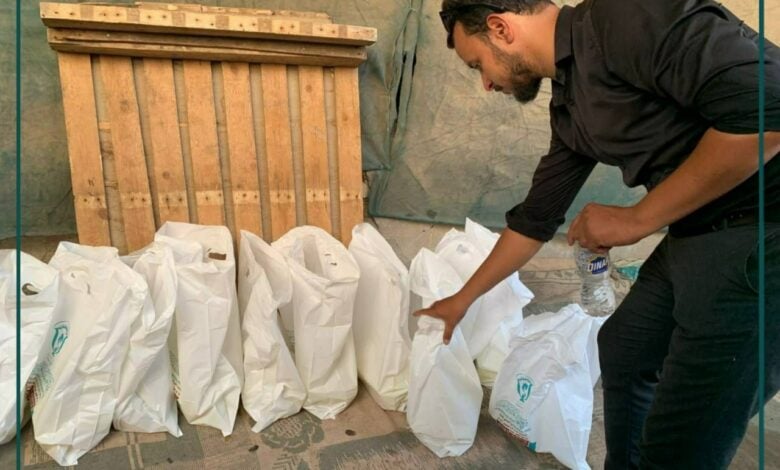 Misbah Al-Hussein Foundation for Relief and Development in Holy Karbala, which is affiliated with the Office of the Supreme Religious Authority, His Eminence Grand Ayatollah Sayyed Sadiq Al-Husseini Al-Shirazi, may Allah prolong his life, oversaw the distribution of aid to dozens of orphans and needy families.
In a statement received by Shia Waves News Agency, the Foundation said that, "After years of humanitarian field work, and the intensity of charitable and service activities and projects provided by the Foundation, this enabled it to have an important database, electronic and field information about the orphans and the needy, in their areas and circumstances, and what they need. The Foundation has earned the trust of institutions and individuals to cooperate with it in any humanitarian project aiming at serving needy families."
The statement added, "Today, through the Finance Department of the Imam Hussein, peace be upon him, Media Group, the Foundation's cadres have supervised the distribution of aid provided by a number of believers, which reached nearly 75 families, whose information is on the Foundation's database."
Mr. Bahaa Al-Abedy, the field official in charge of the Foundation's activities, confirmed the interaction of donors and supporters with the Foundation's method of selection and distribution, which prompted them to thank the Foundation for its well-organized work.
The activity was attended by the mayors of the areas where the aid was distributed.