Iraq
Iraq: Deaf community participates in mourning processions on tragedy of Ashura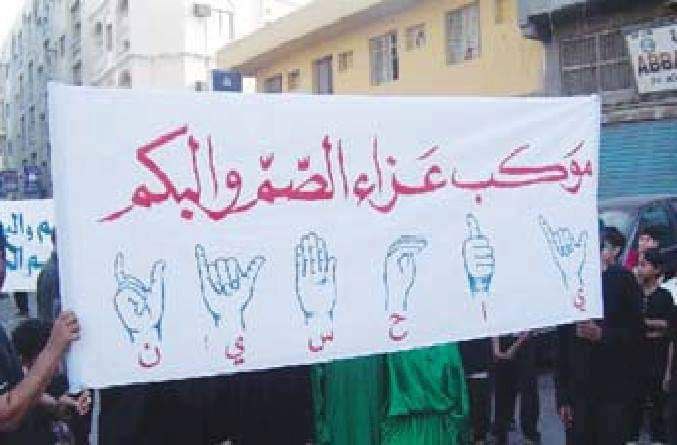 The deaf-and-mute community in Wasit, Iraq, participated in the mourning ceremonies over the martyrdom of the Master of Martyrs, Imam Hussein (peace be upon him).
The participants provided services to the Husseini mourners through establishing their own mourning processions.
The members of the community proved that their love and loyalty to Imam Hussain, peace be upon him, does not need interpretation; as their deeds are enough evidence for their commitment to the Ahlulbayt, peace be upon them.
In the same context, Shia Muslims from the deaf community in Al-Ahsa, Saudi Arabia had also established mourning ceremonies and processions to commemorate the tragedy of Karbala.