Iraq
Mourning processions in holy Karbala on martyrdom of Imam Al-Askary, peace be upon him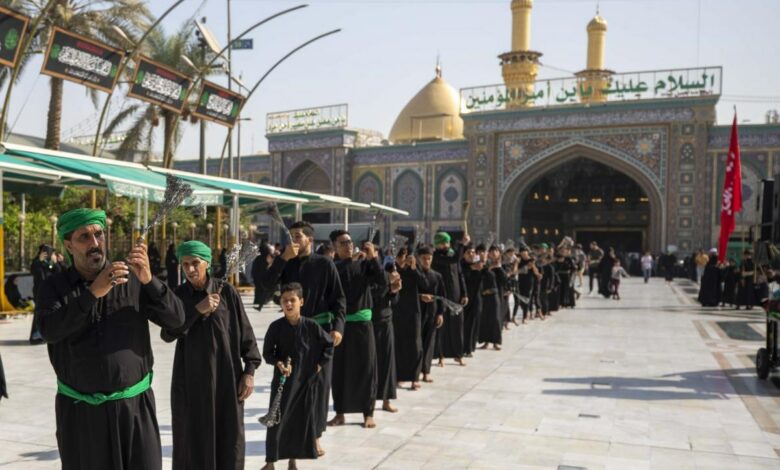 This morning, Wednesday, 8 Rabi' al-Awwal, mourning processions went out in Karbala to the two holy shrines of Imam Hussein and al-Abbas, peace be upon them, commemorating the martyrdom anniversary of Imam al-Hasan al-Askary (peace be upon him).
The processions started early in the morning from various areas of the old city of Karbala, to the shrines of the Master of the Martyrs and his brother Aba al-Fadl al-Abbas, peace be upon them, to extend their condolences to Imam al-Mahdi (may Allah hasten his honorable reappearance).
The people of the holy city of Karbala have been reviving the occasions and martyrdoms of the family of the Prophet (Allah's prayers and peace be upon them all) by going out in mourning processions.