Iraq
On sidelines of Al-Arbaeen Int'l Scientific conference, art exhibition held in holy Karbala, Iraq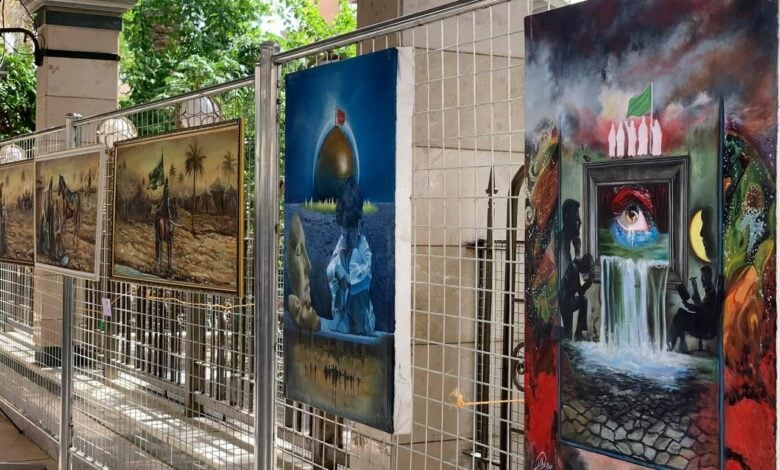 An art exhibition was held on the sidelines of the Sixth International Scientific Conference on Arbaeen Pilgrimage, in the area between the Two Holy Shrines in Holy Karbala, Iraq.
The exhibition, which was organized by the Karbala Center for Studies and Research at the Imam Hussain Holy Shrine, included a pavilion of international paintings inspired by the painful tragedy of al-Taff and the injustice inflicted upon Ahlulbayt, peace be upon them.
A number of Arab and foreign artists participated in the artistic events, with wonderful paintings that embodied the eternal epic of Al-Taff and the sacrifices of the Master of Martyrs, Imam Hussein, his companions and his family, peace be upon them all.
The Sixth International Scientific Conference of the Blessed Arbaeen Pilgrimage was held in cooperation with Al-Safwa University College and the Academic Scientific Council.
In the closing session, it recommended studying the challenges facing the blessed Pilgrimage, calling on the Ministry of Education to include the human dimensions and spiritual values of the Arbaeen in the school curricula.