Iraq
Imam Hussein TV Group launches live broadcast service for the ceremonies commemorating the martyrdom of the Noble Prophet (peace be upon him and his family)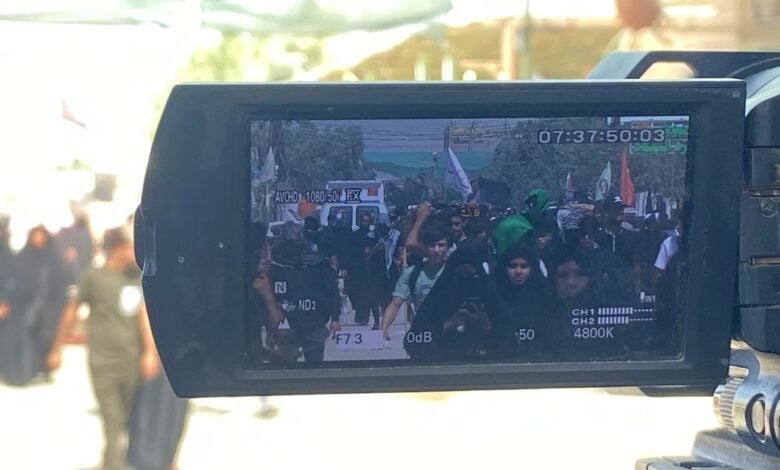 The Imam Hussein Media Group announced the start of a live broadcasting service, through its satellite channels in six international languages, to transmit the ceremonies of the pilgrimage to the Holy Shrine of Imam Ali (peace be upon him) on the martyrdom anniversary of Prophet Muhammad peace be upon him and his family).
In a statement received by Shia Waves News Agency, the Planning and Programming Office of the Media Group stated that "IHTV Media Group has started its live broadcast of the march of the walking mourners who come to the holy city of Najaf from various Iraqi provinces to commemorate the painful memory of Muhammadiyah (martyrdom of Prophet Muhammad)."
He added that "the live broadcast service will allow viewers from different countries of the world to follow the ceremonies and activities commemorating the painful tragedy over two consecutive days, which will conclude with the mourning of Shia Muslims in the Imam Ali Holy Shrine and offering condolences on this tragedy."
The office of the Imam Hussein Satellite Channel Group in the holy city of Najaf has prepared special television programs to commemorate the painful occasion and transmit its ceremonies and mourning activities.
Crowds of mourners are continuing to walk towards the holy city of Najaf, to commemorate the martyrdom of the Noble Prophet (peace be upon him and his family), which reaches its climax at the Holy Shrine of the Commander of the Faithful (peace be upon him) on the eve of the twenty-eighth of the month of Safar.