Iraq
Millions of pilgrims perform ceremonies of Arbaeen Pilgrimage in Holy Karbala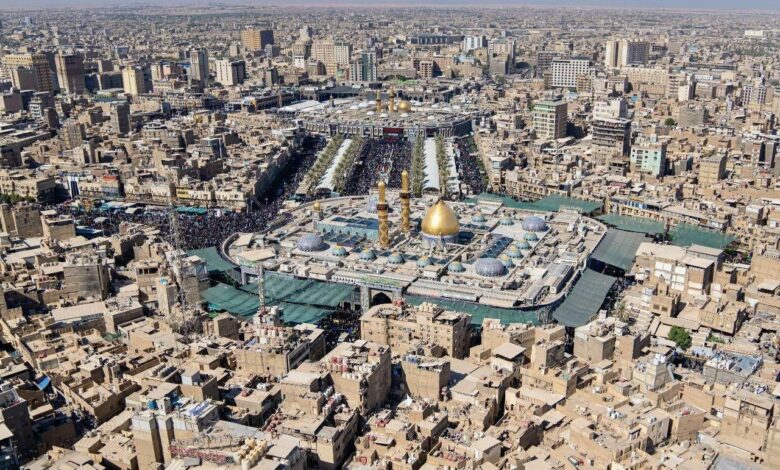 The holy city of Karbala witnesses the greatest gathering of the followers Ahlulbayt, peace be upon them, where millions of pilgrims of Imam Hussein, peace be upon him, flocked to the city, to participate in the ceremonies of the Arbaeen Pilgrimage.
The streets and alleys of Holy Karbala were crowded with millions of pilgrims from Iraq, Arab and foreign countries to commemorate the Arbaeen in a scene that astonished the world due to its highly-organized atmosphere.
The Husseini Rituals and Processions Department affiliated to the two holy shrines announced that "the number of processions (Mawkibs) participating in the Arbaeen pilgrimage reached 14,500 processions, including 300 from Arab and foreign countries."
Millions of pilgrims from various cities of Iraq and neighboring countries, who completed their walk towards the holy Karbala at the shrine of Imam Hussein and his brother Aba al-Fadl al-Abbas, peace be upon them, gathered in the form of mourning processions and groups to offer their condolences on this painful day.
It is worth mentioning that the number of pilgrims who participated in the revival of the Arbaeen pilgrimage this year (2022) has exceeded 21 million pilgrims, according to Al-Abbas Holy Shrine.