Iraq
Misbah Al-Hussein Foundation and Imam Hussein Charity (IHC) distribute one million water cups to service Mawkibs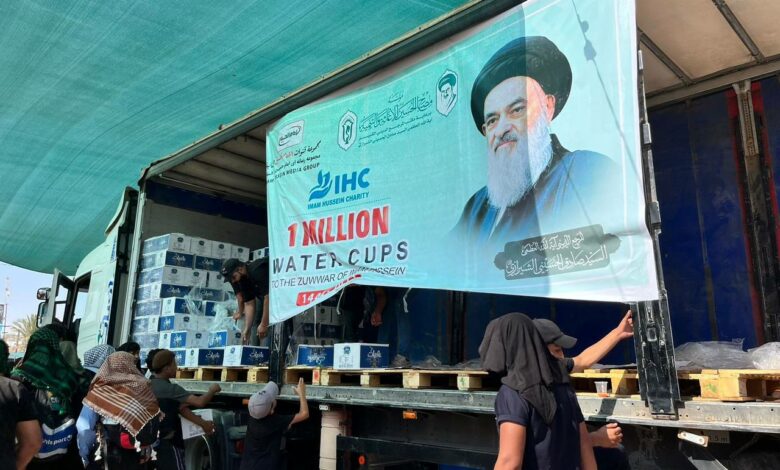 Under the guidance of the Office of the Supreme Religious Authority, Grand Ayatollah Sayyed Sadiq al-Husseini al-Shirazi, and in cooperation with Imam Hussein Charity (IHC), Misbah Al-Hussein Foundation for Relief and Development sent large quantities of water to service Mawkibs spread along the pilgrims' route to Karbala.
Over one million water cups were distributed to the service Mawkibs near IHTV's Arbaeen Media Center in the Najaf-Karbala Road by the Foundation's staffs and volunteers, according to the Foundation.
This initiative, along with many service projects and activities, came this year during the period of the blessed Arbaeen Pilgrimage.