Iraq
Karbala faces record-breaking rise in temperatures, and Husseini rituals continue with same spiritual zeal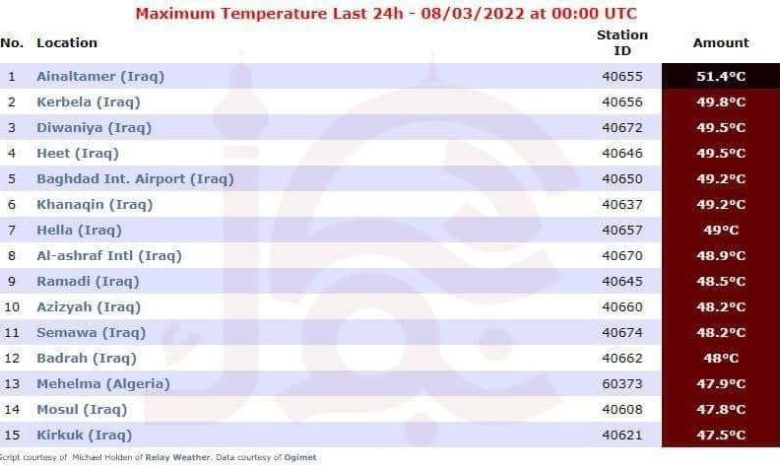 Today, Wednesday, the holy province of Karbala recorded a rise in temperatures that reached (49 degrees Celsius) in its center, and (51 degrees Celsius) in its Ain Al-Tamr district, which is the highest among the countries of the world. With this record-breaking rise in temperatures, Husseini processions and rituals continue to be revived.
Media outlets wondered about the secret behind this adherence to the revival of Husseini rituals, even in such climatic conditions.
While activists and bloggers responded that "the secret lies in the sincere love of the Shias of the Ahlulbayt (peace be upon them) for the Master of Martyrs, Imam Hussein, peace be upon him. These are his great days, which should be exceptional and extraordinary, unlike other days and occasions."
They said in comments that were followed by Shia Waves News Agency: "The mourners can abandon anything in their lives, except for the rituals and their great spiritual ceremonies that stream in their blood; they are keen to revive it."
The speakers pointed out that "the past two years were the most difficult for the Shias of the Ahlulbayt (peace be upon them) due to the spread of the Corona pandemic, yet they were keen to revive it in light of maintaining preventive measures," noting that "the surrounding conditions can be adapted with, whatever they are. The voice of the lovers of Imam Hussein, peace be upon him, must remain calling (Labaikka Ya Hussein).