Iraq
Misbah Al-Hussein Foundation distributes service centers on entrances to Holy Karbala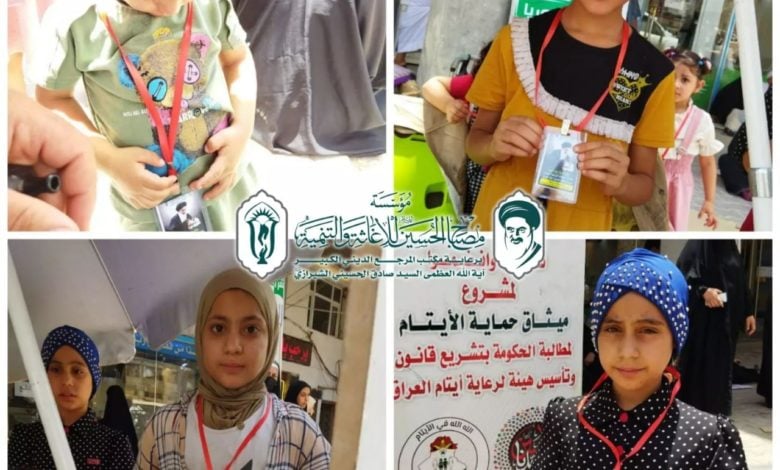 The Misbah Al-Hussein Foundation for Relief and Development has distributed service centers at several entrances to the holy city of Karbala, to serve pilgrims, within its annual work since its establishment.
Mr. Hussain Al-Adly, the head of the Relations Department at the Foundation, explained the interaction of the employees and the volunteers to serve the pilgrims, as well as the interaction of the pilgrims with the good service provided by the centers to them, epecially the identification badges for children and people with special needs, and the elderly.
Mr. Bahaa Al-Askari, a member in the Foundation, confirmed that the pilgrims flocked to the Foundation's centers to benefit from the service provided.
This annual activity has been carried out by the cadres of the Foundation since its establishment, according to the directives of the Office of the Supreme Religious Authority, Grand Ayatollah Sayyee Sadiq al-Husseini al-Shirazi, may Allah prolong his life. His Eminence constantly emphasizes the importance of the revival of the rituals of the Ahlulbayt, peace be upon them all, and the service to their pilgrims.